AND THE REPRODUCTIVE PARTS
THERE ARE SEVERAL FACTORS THAT PLAY IN THE ENHANCING OR STABILIZING LIBIDO..SEXUAL INTEREST AN THERE ARE THINGS IN THE FOODS WE EAT THAT CAN ENHANCE THE MOOD...THERE ARE THINGS IN THE HERBAL KINGDOM THAT CAN DEFINITELY HAVE AN IMMENSE IMPACT ON OUR PERFORMANCE AS WELL AS OUR ABILITY TO BE ABLE TO PERFORM...THERE ARE ALSO THINGS IN THE SUPPLEMENT INDUSTRY THAT CAN ALSO IMPACT US TO BE EXTREMELY INTERESTED....SO LET ME BEGIN AND SAY THAT THIS CAN BE A TOPIC THAT CAN BE SOMEWHAT OPEN AND IF YOU HAVE BELIEFS THAT MAKE IT UNTENABLE FOR YOU TO READ AND UNDERSTAND ....THEN THIS MIGHT BE SOMETHING YOU MIGHT WANT TO READ...SURPRISED? GOOD THERE ARE GOING TO BE MORE SURPRISES...
FIRST AND FOREMOST IF WE ARE HORMONALLY IMBALANCED... MALES OR FEMALES THIS WILL DEFINITELY IMPACT THE ABILITY TO DESIRE, PERFORM, OR BE ABLE TO EMBRACE WHAT WAS INTENDED....
THE FIRST THING I WILL HOPEFULLY OPEN YOUR EYES TO IS XENO ESTROGENS, HORMONE MIMICKERS, POLLUTANTS...THAT IF THEY BIND WITH YOUR RECEPTOR SITES CAN CAUSE A DEFINITE IMBALANCE TO YOUR ENDOCRINE SYSTEM...THIS IS WHAT BALANCES YOU WITH YOUR OWN HORMONES. IF THERE IS AN EXCESS IN THESE ARTIFICIAL ESTROGENS IN THE BODY THEY CAN BLOCK OR IMBALANCE THE HORMONE WE ALL HAVE THAT DRIVES US..TESTOSTERONE. PHYTOESTROGENS( PLANT BASED ESTROGENS) CAN ALSO IMPAIR THE ABILITY TO RESPOND OR TO DESIRE THAT DRIVE WITHIN ALL OF US...SOY THE WONDER FOOD, WHICH MAKES ME WONDER WHY ANY COMPANY OR CORPORATION OR ANY MEDICAL SYSTEM WOULD ENDORSE SUCH A FOOD OR SUPPLEMENT WHEN IT CAN CLEARLY CAUSE THIS MAJOR IMBALANCE ..DID YOU KNOW THAT CONSUMING 30 GRAMS OF SOY ISOLATE PROTEIN IS EQUIVALENT TO TAKING 5 BIRTH CONTROL PILLS? SCARY EH, NOW IMAGINE WHAT HAPPENS WHEN A YOUNG GIRL EATS THIS, OR A YOUNG LAD, FOR THE GIRL IT CAN TRIGGER A PREMATURE MATURING OF HER REPRODUCTIVE SYSTEM, AND THEN LATER A PREMATURE OSTEO PROBLEM AND LIVER DYSFUNCTION AS WELL AS THYROID AND PANCREAS ( AND THEN YOU WONDER WHY YOU CAN'T SHAKE OFF THAT EXTRA BULK?) FOR THE MALES IT CAN RETARD OR DAMAGE ANY MATURING IN THE REPRODUCTIVE ORGANS AS WELL ..SO THERE IS MORE A FEMINIZING EFFECT AND A LACK OF INTEREST AS WELL AS THE INABILITY .TO "RISE TO THE OCCASION" FOR OLDER MALES A DEFINITE LINK TO EXCESS ESTROGEN AND PROSTRATE ISSUES HAVE BEEN DEFINITELY LINKED SO YOU KNOW WHAT THAT MEAN DAMAGED PROSTRATE, DAMAGED PERFORMANCE, AND WHAT ABOUT MATURER WOMAN, HOT FLASHES, MOOD SWINGS, IRRITABLE ATTITUDES ..THIS DEFINITELY MAKES FOR A FUN TIME....NOT!
OK YOU CAN SEE HOW CHEMICALS IN FOODS AS WELL AS ENVIRONMENT CAN SHUT YOU DOWN....NOW LETS SEE WHAT CAN BRING YOU UP....
AS I STATED BOTH MEN AND WOMEN NEED TESTOSTERONE ,,SO LETS SEE WHAT CAN GIVE THIS...TRIBULUS IS ONE HERB THAT CAN, AS LONG AS THE ACTIVE INGREDIENT PROTODIOCIN IS THE ACTIVE INGREDIENT ... IF THE SUPPLEMENT DOES NOT SPECIFY THIS ,,,, OR IF THE HERB IS NOT HARVESTED IN THE SPRING THEN THE CHANCES OF IT DOING ANYTHING LIBIDO WISE WILL BE EXTREMELY INSIGNIFICANT
ANOTHER HERB THAT HAS RECENTLY COME ON THE MARKET IS A HERB CALLED LONGFAT EURYCOMA , OR TONGAT ALI THIS HERB IS FROM MALAYASIA...IT TO CAN ELEVATE TESTOSTERONE...IT CAN TAKE UP TO A MONTH TO DO THIS, BOTH MAN AND WOMEN CAN USE BOTH OF THESE HERBS
ANOTHER THING THAT CAN ELEVATE OR EVEN BALANCE HORMONES WOULD BE PREGNENOLONE WITH ZINC AND VITAMIN D...BECAUSE THIS HORMONE STARTS THE WHOLE THING GOING, THIS COULD BE SOMETHING AS WELL YOU MIGHT WANT TO INCORPORATE IN YOUR REGIMEN
THERE ARE OTHER THINGS THAT CAN ASSIST IN THE WAY THINGS WORK..THERE IS ARGININE, ORNITHINE, CITRULINE WITH ARGININE, OR ORNITHINE, THERE IS NIACIN WITH ZINC AND ARGININE, THESE ALL ASSIST WITH BLOOD FLOW
THERE IS GINGKO, AND WHEAT GERM OIL ( IT HAS VITAMIN E AND OCTACASONAL WHICH GREATLY ASSIST THE REPRODUCTIVE ORGANS OF BOTH MEN AND WOMEN) VITAMIN E, OLIVE OIL, DON QUA FOR WOMEN, SUMA FOR WOMEN, SIBERIAN GINSENG FOR MEN AND WOMEN, VITAMIN B5 AND ARGININE AND ZINC FOR BOTH MEN AND WOMEN...
THERE ARE HERBS SUCH AS SHILAJIT FROM INDIA, MUIRA PURMA FROM SOUTH AMERICA. OR A COMBINATION OF BOTH, THERE IS BEE POLLEN AND HONEY ( THIS USED TO BE CALLED MEAD IN HISTORICAL TIMES..THIS WOULD BE GIVEN TO NEWLY WEDS A WEEK IN ADVANCE OF THE WEDDING SO THAT THIS WOULD INSURE OFFSPRING) SUMMER SAVOURY TEA CAN ALSO ASSIST HERE, THERE WAS AN ACCOUNT WHEN A ELDERLY COUPLE IN THERE SIXTIES WERE BOTH HAVING PROBLEMS, THEY WENT TO A HERBALIST WHICH SUGGESTED SAVOURY TEA AND A MASSAGE WITH SAVOURY AS WELL.. NEEDLESS TO SAY THEY HAD NO MORE PROBLEMS
THINGS THAT ASSIST IN HEART SUPPORT ARE ALWAYS A GOOD IDEA AS WELL.. HAWTHORNE BERRIES, MAGNESIUM, POTASSIUM, CELTIC SEA SALT, WINE, FOLIC ACID WITH B12 AND B6, TAURINE, L-CARNITINE, GARLIC, CQ10, VITAMIN E..AND THE LIST GOES ON
FOR MALES A GOOD REGIME IS VITAMIN E ( NON SOY) SELENIUM 200MCG, AND ZINC AS A SUPPORT TO THE WHOLE REPRODUCTIVE SYSTEM
NOW THERE ARE ALSO SUGAR REGULATING THINGS TO TAKE ...IF THE INSULIN IS UP THE SEX DRIVE GOES SOUTH, AMONG OTHER THINGS. HERE ARE SOME THINGS TO CONSIDER, CINNAMON, ZINC, MANGANESE( 5-8MG) MAGNESIUM, SEA SALT, KELP, A GENERAL MINERAL SUPPLEMENT, GYMNEMA SYLVESTRA, CHROMIUM PICOLINATE, BITTER MELON, NOPAL, ALPHA LIPOIC ACID, AND MANY OTHER THINGS, ALWAYS CONSIDER THAT DIET HIGH IN SUGAR WILL DEFINITELY IMPAIR PERFORMANCE OR ABILITY TO PERFORM
RECIPE:
HERE IS A AYURVEDIC CONCEPT TO ENHANCE THE DRIVE ...MIX HONEY, RAW OR UNPASTEURIZED(1-2 TABLESPOONS) WITH CINNAMON...CONSUME EVERYDAY TIL YOU SEE RESULTS...NOT A BAD IDEA
ANOTHER THING YOU MIGHT WANT TO TRY FOR WOMEN IS AN ANCIENT APHRODISIAC FORMULA WITH A SLIGHT MODIFICATION MIX COCOA, VANILLA, AND A 1/2 TEASPOON OF NUTMEG, AND ADD B3 100MGS .. MAKE A TODY MIXING THE COCOA AND VANILLA AND NUTMEG ...STEEP DOWN TO ABOUT HALF ....SWEETEN IF NECESSARY AND TAKE THE B3 WITH THIS, WAIT 20 MINUTES THEN PROCEED TO ENGAGE....AND ENJOY

NOW THERE ARE OTHER THINGS TO ALSO CONSIDER...ALCOHOL IN EXCESS WILL SHUT DOWN ANYONE...IF YOU THINK YOU CAN DRINK TO A POINT OF TOTAL STUPOR AND EXPECT TO PERFORM LIKE A ATHLETE THEN YOU ARE EXTREMELY DELUSIONAL DOESN'T WORK...DISCONNECT THE BRAIN AND IT DISCONNECTS EVERYTHING.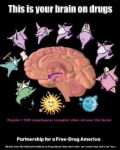 DRUGS...LEGAL OR NOT WILL DEFINITELY HAVE AN AN IMPACT IF THERE ARE SIDE EFFECTS, AND THERE USUALLY ARE...THIS WILL IMPACT YOUR HEALTH, AND IF YOU ARE NOT HEALTHY THEN THE FIRST THINGS THAT SHUT DOWN IN OUR BODIES ARE THINGS THAT ARE NOT LIFE OR DEATH, SO THAT ARE IMMUNE SYSTEM WILL BALANCE OUR HEALTH BACK...THE REPRODUCTIVE PARTS WOULD BE CONSIDERED AT THIS POINT NON IMPORTANT

PERFORMANCE ANXIETY CAN KEEP THE BEST OF US ON THE SIDE LINE SO RELAX AND GO WITH THE FLOW...ONCE YOU CROSS OVER TO THE HAPPY SIDE OF THINGS THEN THINGS HAVE A WAY OF RESOLVING THEMSELVES

DOESN'T HURT TO GIVE WOMEN CHOCOLATE OR WINE OR BOTH...THIS EFFECTS THERE PLEASURE GLAND (PEA GLAND THAT RELEASES PLEASURE ENDORPHINS) AND IF SHE IS HAPPY YOU WILL BE HAPPY AS WELL!!!!!!UNLESS THERE ALLERGIC TO EITHER OF THEM DUE TO TYRAMINE WHICH CAN GIVE THEM MIGRAINES ( THIS WOULD NOT BE A GOOD IDEA) THEN YOU WILL HAVE TO FIND WHAT RELEASES THERE ENDORPHINS AND BY ALL MEANS HELP YOUR CAUSE !!!!! HAHAHA

TREAT EACH OTHER AS BEST OF FRIENDS...WHAT BEST FRIEND WOULD NOT GO OUT OF THERE WAY TO MAKE EACH OTHER HAPPY? SO BE EACH OTHER'S BEST BUDS AND LET NATURE TAKE IT'S COURSE ....YOU WILL DEFINITELY LOOK FORWARD TO THIS