HOW ABOUT AN EDUCATION...ONE YOU MIGHT ENJOY...NO TEST EXCEPT ONE...YOU USE THIS INFO FOR THE BENEFIT OF YOURSELVES AND OTHERS...SMALL PRICE TO PAY EH! I WILL ADD A HERB ON HERE REGULARLY SO YOU MIGHT WANT TO BENEFIT FROM THIS HERB IN YOUR LIFE, IN ANYTHING YOU MIGHT WANT TO ENDEAVOR INTO,,,AS A PREVENTATIVE, AS A SUPPLEMENT, AS A HEALER, IN YOUR COOKING, OR IN YOUR BEVERAGES, ALL IN ALL IN THERE VARIETY OF USES. NOW I HAVE TO WARN YOU THIS IS PURELY AN EDUCATIONAL PAGE AND THE INTENT PURPOSE IS TO EDUCATE AND ILLUMINATE FACTS ABOUT THESE HERBALS AND FOODS THAT CAN HAVE A PROFOUND EFFECT ON YOU IF USED IN THERE PROPER CONTEXT, THIS INFORMATION IS FOR FREE AND IT IS TO BE USED WITH WISDOM !!!!!
LET'S BEGIN: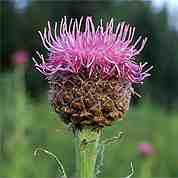 MARAL ROOT: RHAPONTICUM CARTHAMOIDES, MARAL ROOT DECOCTIONS AND INFUSIONS ARE USED AS RESTORATIVES AND TONICS AS A ENERGY SUPPLIER AND FOR STRENGTH IN TIMES OF WEAKNESS OR DURESS, AND IS USED TO TREAT AND REJUVENATE THE ELDERLY. IT WAS FIRST AROUND IN NORTH AMERICA IN THE 70'S, AND WAS USED IN THE BODYBUILDING (BB) COMMUNITY AS AN ALTERNATIVE TO ANABOLIC STEROIDS, UNDER THE TERM EYCDYSTERONES OR PLANT OR INSECT LIKE HORMONES THAT HAD A GROWTH LIKE FACTOR ( ANABOLIC) EFFECT IN EITHER PLANTS OR INSECTS...IT NEVER PANNED OUT THE WAY THE BB COMMUNITY THOUGHT. THE PLANT DOES HAVE ADAPTOGENIC EFFECTS( ALLOWS YOU TO BE ABLE TO HANDLE PHYSICAL, OR MENTAL ,OR EMOTIONAL STRESS) MORE EFFECTIVELY. IT WAS RE-INTRODUCED IN THE 90'S AS A "NEW SCIENTIFIC BREAKTHROUGH AS A NEW PERFORMING ENHANCING SUPPLEMENT" AGAIN IT WAS SHORT LIVED DUE TO COST AND NOT ABLE TO LIVE UP TO ALL THE HYPE. IT IS EFFECTIVE IN USE WITH OTHER HERBS AS A RESTORATIVE, IN THE WAY IT WORKS BY INCREASING THE EFFECT OF UTILIZING THE COMPONENTS OF THE HERB IT IS USED WITH TO FIGHT THE AILMENTS OR WEAKNESS DUE TO IT'S ADAPTOGENIC EFFECT. THIS HERBAL PLANT COMES FROM MONGOLIA AND IS USED IN THEIR TRADITIONAL HEALING, IT HAS BEEN STUDIED IN TOMSK MEDICAL UNIVERSITY, IN THE SOVIET UNION. IT IS ON THE ENDANGERED SPECIES LIST, SO APPROPRIATING THIS HERB COULD BE COSTLY. HOW TO USE....EITHER AS A TEA..ENCAPSULATED.....IN A TINCTURE FORM.. IN CONJUNCTION WITH OTHER HERBS SUCH AS RHODIOLA ROSEA, OR SIBERIAN GINSENG, WITH WESTERN HERBS SUCH AS ROSEMARY, SAGE, GUARANA, VITAMIN B5, MAGNESIUM ( TO OFFSET THE HIGH BLOOD PRESSURE THAT THIS HERB AN CAUSE) AND POTASSIUM. IS USUALLY USED TO TREAT RESPIRATORY AILMENTS AND LOW BLOOD PRESSURE. SHOULD NOT BE USED FOR AN EXTENDED PERIOD OF TIME

BAY LEAF
SWEET BAY, LAUREL BAY LEAF, GRECIAN LAUREL, MEDITERRANEAN BAY, AND TRUE BAY ARE SOME OF THE TITLES FOR THIS HERB/SPICE. ORALLY BAY LEAF IS USED TO TREAT CANCER, AND AS A BILE AND GENERAL STIMULANT, IT IS AN ANTI FLATULENT, AND DIAPHORETIC ( A MEDICINE OR OTHER AGENT THAT PRODUCES PERSPIRATION). TOPICALLY IT IS USED AS A ANTI DANDRUFF PREVENTATIVE, AND A COUNTER IRRITANT, AND TO TREAT RHEUMATIC CONDITIONS. THE LEAF SHOULD NOT BE CONSUMED DUE TO THE FACT IT IS INDIGESTIBLE, AND CAN GET LODGED IN THE ESOPHAGUS AS WELL AS THE INTESTINAL AREA, USE AS A TEA OR TINCTURE OR A RUB. THE ESSENTIAL OIL LAUREL BAY ISA BACTERICIDAL AND FUNGICIDAL. IT ALSO HAS PROANTHOCYANDINS( ANTIOXIDANTS) SHOULDN'T BE USED WITH SEDATIVES OR NARCOTICS DUE TO THE FACT IT CAN INCREASE THERE EFFECT. THE PORTUGUESE UTILIZE THIS HERB ALOT WHEN PREPARING THERE DISHES WHICH CAN BE EXTREMELY HIGH IN FAT AND UNDER NORMAL CIRCUMSTANCES CLOG THERE ARTERIES, BUT DUE TO IT'S ANTIOXIDANT EFFECT AND THE WAY IT WORKS IT MINIMIZES ANY OF THE NEGATIVE EFFECTS OF HIGH CHOLESTEROL, IT IS WHAT IS ATTRIBUTED TO THERE LOW INCIDENTS OF HEART FAILURE DUE TO DIET.

SAVORY: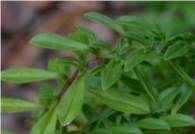 2 TYPES SUMMER AND WINTER.... SUMMER SAVORY IS ALSO CALLED BEAN HERB, BOHENKRAUT, AND SAVORY. WINTER SAVORY IS KNOWN AS SAVORY. SUMMER SAVORY IS USED AS AN APPETITE STIMULANT, AN EXPECTORANT FOR COUGHS, FLATULENCE AN INTESTINAL DISORDERS, INCLUDING CRAMPING, AS A TONIC AN ASTRINGENT, AN APHRODISIAC. WINTER SAVORY IS USED FOR PRETTY MUCH THE SAME AS SUMMER BUT THE DIFFERENCE IS THAT WINTER SAVORY DECREASES LIBIDO. SUMMER SAVORY'S OIL CAN BE MILDLY IRRITATING TO THE SKIN WINTER HAS NO ADVERSE EFFECT. SUMMER SAVORY OIL IS ANTI FUNGAL AND ANTI BACTERIAL....WINTER SAVORY HAS FLAVONOIDS THAT COULD HAVE A VASODILATOR EFFECT ( LOWERS BLOOD PRESSURE ). IN SOME CULTURES SAVORY IS COOKED WITH BEANS TO NEUTRALIZE THE EFFECT OF FLATULENCE( GAS) IT CAN BE MADE INTO A TEA AND USED AS A MOTH GARGLES AND THROAT GARGLE TO WARD OFF INFECTION, IT CAN BE MADE INTO A TINCTURE AS WELL AS A TEA TO ACT AS A PREVENTATIVE FOR DIFFERENT TYPES OF PROBLEMS

YOHIMBE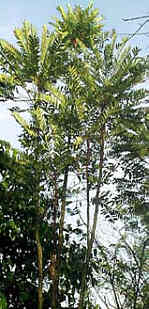 MALE APHRODISIAC USED FOR IMPOTENCY AND FOR WOMEN WHEN USED TO UTILIZE AGAINST FRIGIDITY. IT WORKS ON NERVOUS SYSTEM, REPRODUCTIVE SYSTEM CIRCULATION AND RESPIRATORY, IT IS UNDERSTOOD THAT IT STIMULATES THE LOWER CENTERS OF THE SPINE, AND TO IT'S ABILITY TO INCREASE BLOOD FLOW TO THE LOWER AREAS ( PELVIC REGION). IT IS USED WHEN THERE IS A LOWERING OF LIBIDO DUE TO STRESS, OR A LACK OF INTEREST, IN THOSE CASES IT IS EFFECTIVE AT TREATING THIS DYSFUNCTION. IT SHOULD NOT BE USED IF THERE IS A PROSTRATE PROBLEM OR SOME FORM OF STD'S IT CAN IN FACT CAUSE MORE PROBLEMS. USES OF THE HERB CAN BE UTILIZE PRIOR TO SEXUAL INTERCOURSE...BY BOILING WATER AND ADDING APPROXIMATELY 1 GRAM (1000MGS) WITH ABSORBIC ACID (VITAMIN C ) IN A CUP 10-30 MINUTES PRIOR, ALSO RECOMMENDED BY COMBINING SELENIUM 200MCG WITH ZINC 30MGS TO ASSIST IN FORTIFICATION OF THE MALE SEXUAL REPRODUCTIVE AREA

BRAHMI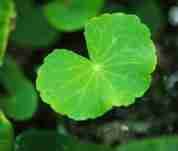 ALSO KNOWN AS GOTA KOLA, AND INDIAN PENNYWORT,
IT WORKS THROUGHOUT THE BODY IN THE AREAS OF CIRCULATION, DIGESTION, NERVOUS SYSTEM, RESPIRATORY, REPRODUCTIVE, AND EXCRETORY (REMOVAL OF WASTE AND POSSIBLY AN ANTIOXIDANT LIKE EFFECT AS WELL). IT IS USED EXTENSIVELY FOR THE BRAIN AND NERVOUS SYSTEM, BLOOD PURIFIER, AIDS TREATMENT, ADRENAL PURIFIER, ECZEMA, EPILEPSY, INSANITY, HYPOCHONDRIA, IMMUNE SYSTEM BOOST (DUE TO IT'S PURIFYING EFFECT AND NUTRITIVE EFFECT) LIVER, LONGEVITY, MEMORY ENHANCER ( POSSIBLE NOOTROPIC)IT CAN BE USED AS A TEA, FUSED WITH OIL OR IN A POWDER FORM

MILK THISTLE
THE LIVER RESTORER HERB. THIS HERB CAN LITERALLY REGENERATE THE LIVER FROM ALCOHOL DAMAGE AND HEP VIRAL INFECTIONS. IT IS ALSO KNOWN BY; HOLY THISTLE, LADY'S THISTLE, SILYBUM, SYLMARIN, MARIAN'S THISTLE, AND ST.MARY'S THISTLE. THIS HERB IS USED AS A LIVER RESTORATIVE, DETOXIFIER, ESPECIALLY FROM TOXIC CHEMICALS, DISEASES OF THE SPLEEN, CHRONIC HEPATITIS, HEPATIC CIRRHOSIS, INFLAMMATORY LIVER DISEASE, AMANITA MUSHROOM POISONING, DRUG INDUCED LIVER DAMAGE, AND BILE DUCT INFLAMMATION.....THERE IS MORE BUT YOU GET THE POINT IT IS ONE HERB YOU MIGHT WANT TO KEEP AROUND IF YOU HAVE ANY OF THESE PROBLEMS. IT IS ALSO USED WITH VITAMIN C AND SELENIUM AS A THERAPEUTIC TREATMENT FOR THOSE WITH HEPATITIS AND HIV....IT IS ALSO COMBINED WITH NAC OR L-CYSTEINE WITH SELENIUM TO COMBAT AIDS IT CAN BE UTILIZED AS A TINCTURE, HERBAL TEA, OR POWDERED IN A CAPSULE AND TAKEN ORALLY THAT WAY AS WELL.

DANDELION
KNOWN ALSO AS , BLOWBALL, CANKERWORT, LION'S TOOTH, PISSENLIT, WILD ENDIVE, COMMON DANDELION. THIS WEED IS ONE OF THE BEST HERBS YOU CAN CONSUME, IT IS A NUTRITIVE, A LIVER AND KIDNEY CLEANSER, A IRON TONIC, IN CHINESE MEDICINE IT IS USED FOR BREAST CANCER, IT IS ALSO USED IN ANTI SMOKING PREPARATIONS, MUSCLE ACHES, BILE STIMULATION, GALLSTONES, CONSTIPATION, LOW URINE OUTPUT, IT HAS BEEN USED FOR TREATING DIABETES, RHEUMATIC CONDITIONS, GOUT, STIFF JOINTS, ECZEMA, AND CANCER. IT SHOULDN'T BE USED WITH OTHER PHARMACEUTICAL DIURETICS DUE TO THE FACT IT CAN AMP UP THE EFFECT OF THE PHARMACEUTICAL. IT IS GOOD TO COMBINE WITH MILK THISTLE AS A CLEANSER. SO THINK TWICE BEFORE YOU TERMINATE THE WEED YOU CAN USE IT IN SALADS AS WELL, HIGHLY NUTRITIONAL AND CAN BALANCE MINERAL DEFICIENCY IN YOUR BODY'S

STAR GRASS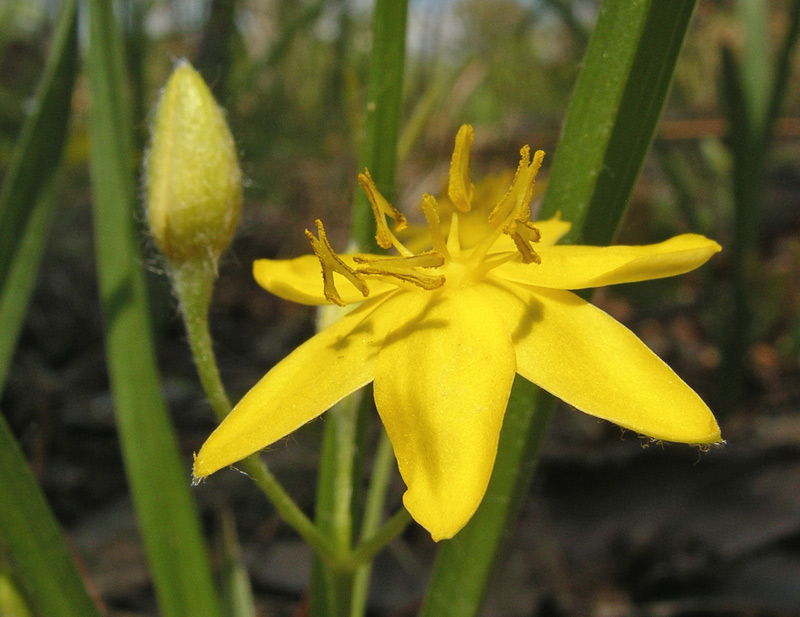 IT IS CALLED A BRAHMINICAL GINSENG...BECAUSE IT WAS BROUGHT TO INDIA AND DUE TO IT'S RECONSTRUCTIVE PROPERTIES. THE ROOT IS THE PART THAT IS USED AND IT HAS SIMILAR EFFECT TO GINSENG. SOME OF IT'S USES ARE, REJUVENATING, APHRODISIAC, TONIC, AND REBUILDING. IT IS USED IN TIMES OF WEAKNESS DUE TO ILLNESS, IMPOTENCE, INFECTIONS OF THE EYES AND EARS, DYSPEPSIA. THIS IS ONE OF THOSE ASIAN HERBS FROM CHINA AND INDIA. IT IS USED AS WELL IN AFRICA FOR HIV AND AIDS PATIENTS AS AN IMMUNE BOOSTER. THERE ARE OVER 90 DIFFERENT SPECIES IN THE WORLD, IN NORTH AMERICA, IT IS USED TO AID IN MENSTRUAL PROBLEMS, ASSISTING AS A TONIC, USED FOR RHEUMATISM. THE NORTH AMERICAN VERSION IS CALLED ALETRIS AS IT'S LATIN NAME, IT IS REFERRED AS WELL AS CROW CORN, DEVIL'S BIT, STARGRASS, STARWORT, UNICORN ROOT, AGUE ROOT AND AGUE GRASS THIS IS ONE TYPE IN NORTH AMERICA AS WELL. THE ROOT IS USUALLY USED AS A TEA OR IN POWDERED FORM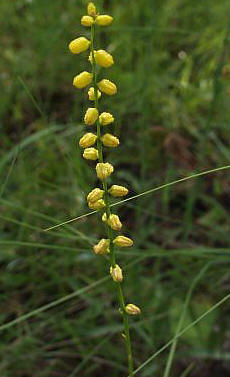 APPLE
IT IS A HEALING FRUIT THAT CAN RECTIFY BOTH DIARRHEA AND CONSTIPATION...APPLES HAVE BEEN USED TO TREAT CANCER, DIABETES, DYSENTRY, FEVER, HEART AILMENTS, SCURVY, WARTS, AND FOR HEALTHY TEETH. THERE HAS BEEN A DIRECT CORRELATION BETWEEN APPLES AND LUNG CANCER....CONSUMPTION OF 5 APPLES A WEEK WILL LOWER THE RISK OF LUNG CANCER DUE TO IT'S QUERCETIN AND VITAMIN C CONTENT. APPLES CONTAIN PECTIN AS A RESULT IT WILL DEAL WITH BOTH THE CONSTIPATION BY BRINGING WATER AND BY SWELLING TO ABSORB EXCESS WATER, USUALLY AS AN APPLESAUCE FOR DIARRHEA. APPLE JUICE CAN SOFTEN GALLSTONES AS WELL. APPLES ALSO HAVE ANOTHER INGREDIENT CALLED PHLORETIN WHICH HAS AN ANTIBACTERIAL ACTIVITY.

WOLFBERRY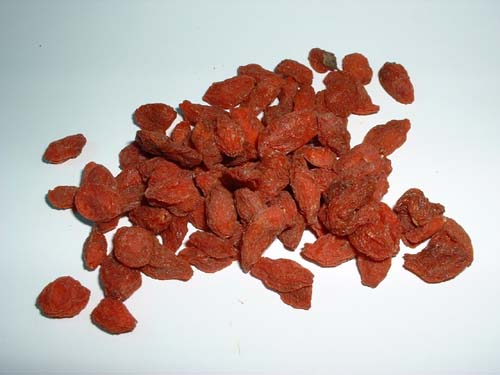 LYCIUM BARBARUM, OR GOJI BERRY, A CHINESE FOOD THAT IS USED ASS A SUPPLEMENT, AND A SNACK, PEOPLE IN THE INNER MONGOLIA AREA CONSUMED THIS WITH THERE VEGETARIAN TYPE DIET. THE CHINESE WOLFBERRY IS A COMPLETE FOOD...RICH IN NATURAL OCCURRING S.O.D. A PRIMARY ANTIOXIDANT, THAT WARDS OF CANCERS AND OTHER TYPE OF DISEASES. IT CONTAINS 21 ESSENTIAL AMINO ACIDS, AND RICH IN MINERALS SUCH AS CALCIUM, COPPER, CHROMIUM, MAGNESIUM, POTASSIUM, AND ZINC. IT IS ONE OF THE MOST NUTRIENT SUBSTANCES KNOWN, IT IS RICH IN B1, B5, B2, NIACIN, AND BIOTIN. IN CHINESE MEDICINE IT IS USED TO LOWER CHOLESTEROL, BLOOD TONIC, AND REGULATING BLOOD SUGAR. IT HAS ANTIHEPATOTOXIN ( LIVER HEALING). IT IS USED TO STRENGTHEN KIDNEYS AND LIVER, DEBILITATING DISEASES, WHEN USED TO HEAL THE KIDNEYS IT CAN MAKE THE BACK STRONGER, ALLEVIATING NOCTURNAL EMISSIONS, AND IMPOTENCE. IT CAN BE EATEN, POWDERED IN CAPSULES, USED AS A TEA.

IRISH MOSS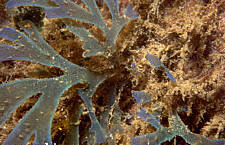 NOW HERE IS SOMETHING EXTREMELY NUTRITIOUS, USED IN TREATING TB( TUBERCULOSIS) COUGHS, BRONCHITIS, AND INTESTINAL PROBLEMS. IT IS HIGHLY DENSE WITH MINERALS AND IS CONSIDERED A NUTRITIVE. ANOTHER NAME FOR IRISH MOSS IS CARRAGEENAN, CHONDRUS EXTRACT, MOUSSE D IRLANDE, AND CARRAGHEENAN. IT IS ALSO USED TO TREAT ULCERS, AND TOPICALLY TO TREAT ANORECTAL (A DEFORMATIVE FEATURE ON THE ANAL AREA ) IT IS USED AS A TEA, MIXED WITH EITHER HONEY OR SUGAR AND OR CINNAMON. TO OFFSET THE FLAVOUR. PERSONS WITH INTESTINAL ULCERS NEED TO BE AWARE THAT CARRAGEENAN CAN IRRITATE THE DAMAGED TRACT, SOME STUDIES HAVE IMPLIED THAT USES OF CARRAGEENAN OVER A LONG PERIOD OF TIME CAN ACTUALLY CAUSE THE DAMAGE. CARRAGEENAN IS ALSO USED AS A BINDING INGREDIENT IN FOODS.

FO TI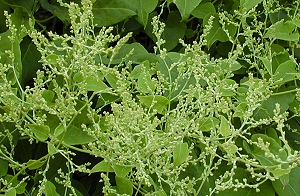 THERE ARE 2 TYPES OF FO TI...CURED ROOT AND RAW ROOT. THE CURED ROOT IS CALLED BY OTHER NAMES SUCH AS, MUTLIFLORA PREPARATA, RADIX POLYGONI, SHEN MIN, ZHIHE SHOU WO, ZI-SHOU WO. THIS ONE IS USED AS A LIVER TONIC, AND KIDNEY TONIC, BLOOD AND VITAL ESSENCE TONER, TO FORTIFY MUSCLES AND TENDONS, PREMATURE GRAYING, INSOMINIA, LIMB NUMBNESS, LOWER BACK AND KNEE SORENESS OR WEAKNESS, DIZZINESS, AND TINNUNITIS. THE RAW FO TI IS CALLED BY OTHER NAMES AS WELL, SUCH AS, CHINESE KNOTWEED, HE SHOU WU, HO SHOU WU, POLYGONUM, RADI POLYGONI MULTIFLORA, AND SHOU WU. THIS ONE IS USED FOR LYMPH NODE TUBERCULOSIS (TB), SORES, CARBUNCLES ( AN INFECTION IN THE SKIN WHERE THERE ARE SEVERAL OPENINGS WHERE PUS CAN LEAK OUT), SKIN ERUPTIONS, ITCHING AND CONSTIPATION. DUE TO IT'S ABILITY TO HEAL AND STRENGHTEN, IT IS SOMETIMES USED IN PLACE OF GINSENG FOR ENERGY DUE TO IT'S ADAPTOGEN LIKE EFFECT. BECAUSE OF IT'S BLOOD STRENGTHENING EFFECT IT CAN HELP THE LIVER AS WELL BY WARDING OFF DIFFERENT TYPES OF ATTACKS TO THE LYMPHATIC SYSTEM. CAN BE USE AS A TINCTURE, TEA OR IN CAPSULE. CAN BE USED WITH OTHER HERBS FOR ENERGY OR HEALING

GINGER
THIS SPICE/HERB IS KNOWN AS AFRICAN GINGER, BLACK GINGER, COCHIN GINGER, JAMAICA GINGER, AND RACE GINGER. IT HAS BEEN KNOWN TO BE USED FOR, MOTION SICKNESS, COLIC, DYSPEPIA, FLATULENCE ( GAS) RHEUMATOID ARTHRITIS, LOSS OF APPETITE, POST SURGICAL NAUSEA AND VOMITING, IT IS USED AS WELL IN OTHER CULTURES OF THE EAST FOR, A STIMULANT, DIARRHEA, NAUSEA, RESPIRATORY PROBLEMS, CHOLERA, BLEEDING, AS WELL FOR, MALARIA, ORCHITIS, POISONOUS SNAKE BITE, RHEUMATISM AND TOOTHACHES, AND FOR BALDNESS. IT CAN BE EATEN, MADE INTO A TEA, DRIED AND POWDERED AND TAKEN IN A CAPSULE FORM. IT CAN BE COMBINED WITH OTHER HERBS DEPENDING ON THE USE OR HOW IT IS NEEDED.

ONION

THIS IS ANOTHER HERB/SPICE SUBSTANCE THAT WILL AMAZE YOU OF THE PROPERTIES IT HAS...IT HAS BEEN USED AS A PREVENTATIVE OF ATHEROSCLEROSIS, DYSPEPSIA( DISCOMFORT OF THE STOMACH, MAY INCLUDE EARLY SENSE OF FULLNESS WITH EATING, BLOATING, INDIGESTION, FEELING OF EXCESSIVE FULLNESS, FOLLOWING A MEAL, NAUSEA, OR VOMITING), HYPERTENSION, TENDENCY TOWARD INFECTION, INFLAMMATION OF THE MOUTH AND PHARYNX, RESPIRATORY AILMENTS AND DISEASES, SUCH AS ASTHMA AND WHOOPING COUGH, ANGINA, STIMULATION OF THE GALLBLADDER, DEHYDRATION AND A MENSTRUATION AID. IT HAS ALSO BEEN USED AS A TREATMENT FOR DIABETES, FOR WOUND HEALING, BUG BITES, WARTS, BRUISES, AS A ANTI FLATULENT AND A DIURETIC....THE INGREDIENTS THAT MAKE IT EFFECTIVE, ARE THE COMPOUNDS OF CYSTEINE SULFOXIDE, AND THIOSULPHINATE, WHICH IS AN ANTIFUNGAL, ETHANOLIC ONION EXTRACT IS USED FOR THE ASTHMATICS...DERIVED FROM THE JUICE OF THE ONION. BY CONSUMPTION IT CAN REVERSE THE EFFECT OF A FATTY MEAL, AND CAN RESTORE THE FIBRINOLYTIC ACTIVITY( THE ABILITY AND TIME TO BREAKDOWN BLOOD CLOTS). IN OTHER CULTURES IT IS USED AS AN APHRODISIAC ( DUE TO IT'S CIRCULATION AND SUGAR REGULATING EFFECT) A CURATIVE FOR HAIR AND SKIN DUE TO ITS SULFUR COMPOUNDS AND ANTIFUNGAL AND ANTIBACTERIAL EFFECTS, A POWERFUL DIURETIC, REMOVING URIC ACID AND CHLORIDES...IT ALSO AIDS IN THE TREATING OF ENLARGE PROSTRATE AS WELL.. RICH IN MINERALS , SUCH AS IODINE, SILICA, POTASSIUM, IRON, SODIUM, MINERAL SALTS , AND THE LIST GOES ON.....SO YOU CAN SEE THE MERITS OF THIS FOOD....HERB....SPICE. CONSUMPTION RAW OR AS A JUICE IS THE BEST, IT CAN BE USED IN COOKING AS WELL......THE JUICE CAN BE APPLIED EXTERNALLY FOR WOUND HEALING AND OTHER SKIN PROBLEMS SUCH AS ACNE OR WARTS.

GUAZUMA

THE HERB HAS A POWERFUL THERAPUTIC PROPERTY FOR THE LIVER AS A HEPATONIC , AN ANTI VIRAL, ANTI FUNGAL, ANTI BACTERIAL, KILLS CANCER CELLS, CLEANSES BLOOD, ACTS AS A COUGH SUPPRESSANT, FREE RADICAL SCAVENGER, LOWERS BLOOD PRESSURE, WOUND HEALER ( APPLIED TOPICALLY) ANTI INFLAMMATORY, HEART SUPPORT, FEVER REDUCER, AND A DIGESTIVE STIMULANT. THIS IS FOUND IN THE SOUTH AMERICAN HERBAL AND IS USED BY ALL SOUTH AMERICANS FOR THESE HEALTH PREVENTION AS WELL AS A HEALING AGENT. THIS CAN BE MADE INTO A TEA, CAN BE APPLIED TOPICALLY, CAN BE TAKEN IN A TINCTURE, OR A POWDERED INTO A PILL. IN SOME CULTURES IT IS USED AS A PROSTRATE AID, FOR UTERINE STIMULATION TO BRING ON THE PREGNANCY ( TO GET THE BIRTHING PROCESS GOING) , IT HAS BEEN USED AS A STRONG DECOCTION FOR PARASITES, RESPIRATORY PROBLEMS ( ASTHMA AND BRONCHITIS) FOR SYPHILIS...IT CAN BE APPLIED TOPICALLY FOR HAIR LOSS, ..IT WAS DISCOVERED THAT IT HAD A PROCYANDIN B2 WHICH IS A ANTIOXIDANT AND WAS TESTED BY THE JAPANESE AS A SAFE HAIR RESTORER. IT HAS BEEN STUDIED SINCE 1968 FOR IT'S USE AND WAS BEING VALIDATE FOR IT'S USES AS AN ANTIVIRAL KILLING E COLI, BACILLIUS, STRAPHYLOCOCCUS, NEISSERIA GONNORHEA, FOR IT'S USES AS A UTERINE STIMULANT, AGAINST HERPES 1, IT WAS FOUND IT BLOCKED CERTAIN ENZYMES THAT ALLOWED FOR REPLICATION FOR BACTERIA AND PATHOGENS REPLICATED. IT WAS FOUND TO BE A DIABETIC AID, IT WAS VALIDATED FOR THIS IN 1998. THIS HERBAL HAS A VARIABLE IMPACT ON HEALTH, AND IF YOU ARE FORTUNATE ENOUGH TO HAVE THIS COME YOUR WAY, CONSIDER YOURSELF FORTUNATE AND THAT DIVINE PROVIDENCE HAS SMILED ON YOU.