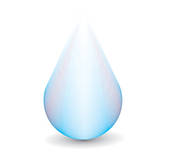 Benefits of Iodine--Benefits of GSE--Sixty Uses Of Baking Soda-Combating radiation poisoning tips-Cold Distilling Wine-Seed Milk-APPLE/ BEET/PEPPERMINT-Making Butter-Making Lugols Iodine-Making a Alkalizer-Using Essential Oils on food-Open questions
Iodine is utilized by every hormone receptor in the body. The absence of iodine causes a hormonal dysfunction that can be seen with practically every hormone inside the body. Dr. Flechas has recently been able to show that patients with insulin resistant diabetes have a partial to full remission of their illness in the presence of taking iodine. Iodine deficiency is also felt to be the source of ovarian cysts. With iodine replacement therapy the cysts disappear and women have stopped having ovarian cysts."-All cells in the body need iodine for proper functioning. All glands (thyroid, adrenal, etc.) especially need iodine for the production of hormones. Dr. Brownstein believes that iodine deficiency is a major cause of breast cancer and other diseases of the reproductive organs such as ovarian, uterus and prostrate cysts and cancers. Iodine levels in US soil have fallen 50 per cent over the past 50 years and soil in the US is deficient in iodine. The Great Lakes region has some of lowest soil iodine levels in the world and this results in high levels of cancers related to iodine deficiency. Dr. Brownstein has been quite successful in treating fibrocystic breast disease (cysts in the breast) with iodine/iodine supplementation. In one case a 37 year-old woman with severe fibrocystic breast disease was completely cured after supplementing with 50 mgs of iodine a day for two months. Women with large breasts need more iodine than women with smaller breasts. Other medical authorities agree that iodine deficiency can lead to fibrocystic breast disease and/or ovarian cysts Iodine can similarly reduce uterine fibroids and one of the first conventional medical treatments for severe fibroids was to paint the uterus with iodine. [4] Some other medical conditions associated with iodine deficiency are goiters, Graves' Disease, Hashimoto's Disease, fatigue and impaired immune system function. Iodine deficiency during pregnancy can lead to miscarriages and reduced IQ in surviving offspring. The World Health Organization says that iodine deficiency is the largest single cause of mental retardation. Iodine also detoxifies the body by removing mercury, fluorides, chlorides, and bromides.
IODINE BENEFITS
"If you think you may be deficient in Iodine, consider this; most of the US population has one or more mercury amalgam fillings in their mouths. A consequence of this is that minute amounts of the heavy metal mercury are continuously being released into the mouth and absorbed into the body. This toxication stimulates a natural detox reaction by the body. Several mechanisms are utilized to remove the mercury. In order for these detoxification mechanisms to work properly, numerous essential minerals are utilized. Iodine, Zinc, Sulfur, Selenium, and Silica stimulate the excretion of heavy metals including mercury. Iodine is at the top of the list when it comes to mercury removal. ---"Unfortunately, the average persons daily intake of Iodine is not high enough to keep them mercury free even when not exposed to excessive levels. Add on the exposure of mercury from vaccinations, smoking, etc., and you have the potential for serious heavy metal toxicity. This toxicity can manifest itself in many ways causing problems that would not normally be attributed to high levels of mercury.
"Iodine is essential for the health of the: Thyroid, Breast and Prostate.
"Iodine chelates: · Mercury · Lead · Cadmium · Aluminum · Bromide
"Iodine helps to improve: · Bowel irregularity · Brain fog · Renaud's syndrome (numb finger tips) · Low energy · Sensitivity to cold · Skin complexion
"In addition to mercury toxicity, you naturally have a major deficiency in the essential mineral Iodine if you are getting at or below the outdated RDA. Additionally, fluoride is an antagonistic element to Iodine, meaning it will impede the absorption of Iodine. Many of us are forced to drink fluoridated water and also brush our teeth with fluoride. Could an Iodine deficiency be related in some way to the current epidemic of hypothyroidism, breast, and prostate cancers? The protective function of Iodine in these tissues has not been described, but the fact that these tissues when healthy are replete with Iodine, and when diseased have little or no Iodine, leads one to think there is more than a casual link."
GASTRO-INTESTINAL AND URINARY DISORDERS Medical Report #1559
Out of 540 Gastro-Intestinal cases, 494 WITH FAVORABLE RESULTS. Out of 691 Urinary Disorders, 614 WITH FAVORABLE RESULTS. "Good results in several cases of GASTRO-INTESTINAL DISORDERS." Report #1693.
"STOMACH ULCER cases are all well. Full recovery. Quite a feat as those were old ones and medical men were quite helpless." Report #1976.
"Satisfactory in GASTRO-INTESTINAL DISTURBANCES." Report #2089.
"Another intensely valuable property is its undoubted active therapeutic effect in the control of PUTREFACTIVE AND FERMENTATIVE CONDITIONS OF THE GASTRO-INTESTINAL TRACT." Report #117.
"GASTRO-INTESTINAL CASES cured with nascent iodine." Report #2258.
"STOMACH TROUBLES responded liberally as well as URINARY DISORDERS." Report #127.
"GENITO-URINARY INFECTIONS - out of 320 cases, 84 CURED, 216 IMPROVED." Hospital Report #1935.
"Diseases of URINARY TRACT, I cured about 20 with very nice results." Report #1934.
"As a Urinary antiseptic in the presence of inflammation in the urinary tract, nascent iodine, I find SUPERIOR TO ANY OTHERS." Report #1945.
HIGH BLOOD PRESSURE
Out of 1029 cases decided, 978 WITH FAVORABLE RESULTS. Report #1559.
"I have found a MEDICATION TO REDUCE BLOOD PRESSURE. A woman 80 years of age - BLOOD PRESSURE 210 - nascent iodine given in ten minim doses three times daily for five days. B.P. reduced to 160 - Five more days EFFECTED A REDUCTION TO 148." Report #190.
"Find it DOES NOT PRODUCE IODISM. Use it myself for HIGH BLOOD PRESSURE. Other iodine preparations give me iodism very quickly." Report #1581.
"Woman age 50 with a PRESSURE OF 285. Took it three times to make sure. Placed on 15 drops of nascent iodine three times a day for two weeks. The PRESSURE WENT DOWN TO 240, patient much improved. Man age 65 with a PRESSURE OF 180 - placed on nascent iodine. PRESSURE DOWN TO 150 - PATIENT DOING VERY WELL." Report #1162.
"Found it very reliable drug in controlling HIGH BLOOD PRESSURE. Report #115.
"A woman complaining of violent headaches, dizziness, fatigue on slightest exertion. On taking the blood pressure, IMAGINE MY ALARM AT FINDING IT WAS 280. Today, only three weeks later, she was helping her husband in the field. Her husband is overjoyed and she herself is SINGING MY PRAISES TO THE NEIGHBORS. What did I give her? Ten drops of nascent iodine in half a glass of water 30 minutes before meals." Report #1688.
"Case of HYPERTENSION with considerable discomfort from dizziness and pounding in the head. These symptoms have improved. The BLOOD PRESSURE DROPPED TO 150 and this has been WITH NO GASTRIC DISTRESS." Report #1742.
IODINE DEFICIENCY DISEASES
Out of 583 cases decided, 558 WITH FAVORABLE RESULTS. Report #1559.
"I use nascent iodine always as the REMEDY OF CHOICE where Iodine is Indicated in DEFICIENCY DISEASES. The action is prompt." Report #1945.
"This form of iodine is without question our MOST VALUABLE THERAPEUTIC AGENT for the prevention and treatment of GOITRE." Report #117.
"Had wonderful success with nascent iodine. GOOD RESULTS FOR GOITRE." Report #1778.
"Use nascent iodine regularly for FURNISHING IODINE TO THE SYSTEM. Report #1943.
"Used nascent iodine when iodine is called for. IT IS CLEAN, NO STAIN, AND EFFECTIVE." Report #2022.
"EXCELLENT results IN GOITRE of young girls." Report #2031.
"All cases where iodine is indicated. WORKS WONDERS WITH CHILDREN." Report #2106.
MALARIA AND TROPICAL FEVERS
"MALARIA FEVER, INTERMITTENT TYPE. Troubled with it years before. Gave nascent iodine. In three weeks NO TRACE OF MALARIA REMAINED. I GAVE ALL BLOOD TESTS. No return of the ailment. Report #1959.
"MALARIA: Treated 40 cases. YOUR DISCOVERY IS GOING TO MAKE A REVOLUTION IN THE WHOLE WORLD AS THE BEST REMEDY FOR TROPICAL FEVERS." Reports #252 and 1934.
"Nascent iodine is an ASSET TO THE TROPICAL MEDICINE. Its virtues are unsurpassed in treating various TROPICAL FEVERS." Report #1936.
"Male patient, TERTIAN MALARIA PROVEN BY SLIDE. CONTRACTED MALARIA 18 YEARS AGO. He was treated in the American Hospital but suffered relapses. Since the time he took nascent iodine he is FREE FROM FEVER. TOOK THREE MORE SLIDES - ALL NEGATIVE. THE LAST TWO YEARS HE NEVER HAD FEVER FOR ONE DAY." Report #1937.
"Successfully tried several cases of MALARIA INFLUENZA AND OTHER FEVERS. Temperature becomes normal within twenty-four to forty-eight hours WITHOUT CAUSING ANY HARMFUL OR DEPRESSING EFFECTS ON THE HEART or reducing the vitality of the patient." Report #1942.
"DENGUE FEVER, BLACKWATER AND ALL TYPES OF MALARIA are brought under control within 48 hours. Fever in general disappears after the third day. The general weakness following all fevers disappears within a week. IN NO CASE GASTRO-INTESTINAL SYMPTOMS FOUND TO APPEAR AS IN THE CASE OF QUININE in fever." Report #1967.
"In fevers it is very fine and the improvements are soon noted. IT IS NON-TOXIC AND DOES NOT LEAVE ANY UNTOWARD AFTER EFFECTS to be feared." Report #127.
"INFLUENZA - 53 CASES TREATED, ALL WITH FAVORABLE RESULTS." Report #1559.
"A case of THIRD DAY CHILLS. Gave nascent iodine 4 weeks ago. Not had any more chills and feeling fine. So a GREAT DISCOVERY, I think." Report #2154.
"FOUND nascent iodine SUPERIOR TO QUININE, as it promptly checks chills and brings the fever under control within 24 to 48 hours and there is a complete absence of undesirable symptoms associated with the use of quinine. nascent iodine IS WELL TOLERATED BY THE SYSTEM." Report #2159.
"Used nascent iodine in OBSTINATE CASES OF MALARIA fever with splendid results." Report #2178.
"Results have been very gratifying in the treatment of MALARIA. TREATED 5 CASES. In each case temperature dropped to normalcy in a few hours and had NO RETURN OF CHILLS OR FEVER." Report #2164.
"Used nascent iodine in FOUR CASES OF MALARIA with splendid results. All symptoms subsided. Appetite greatly improved. BLOOD SMEARS NEGATIVE FOR MALARIA." Report #2181.
"Pleased at results obtained in treating MALARIA with nascent iodine. Your preparation WILL HAVE WIDE FIELD OF USE IN MALARIAL CONDITIONS." Report #2221.
"Used nascent iodine in a case of TERTIAN MALARIA, with splendid results. BLOOD NEGATIVE ON ALL FORMS IN FIVE DAYS." Report #2230.
VENEREAL DISEASES
"NEISSERIAN INFECTION; 58 cases under observation. 28 CASES SHOW NEGATIVE SMEARS, decrease in the amount of discharge, disappearing of erosions. 11 cases show no improvement as to the amount of cervical discharge although smears were negative. 16 cases left the hospital." City Hospital Report #1645.
"Tried nascent iodine over Venereal patients and found a REALLY RESPONSIVE PRODUCT. See no reason why every practitioner cannot get similar results." Report #2134.
"In CHRONIC GONORRHEA CASES OF BOTH SEXES improved immediately the vital resistance of the patient, alleviating at once the GENITO-URINARY symptomatically. Good benefits results in cases of SYPHILIS IN ITS 2ND AND 3RD STAGE." Report #1655.
"URETHRAL GONORRHEA, associated with STREPTOCOCCI INFECTION. Nascent iodine was given internally. Injections were given in Urethral tract. IN THREE WEEKS THE CASE WAS NEGATIVE to both gonorrhea and streptococcus." Report #2166.
"Found nascent iodine UNEXCELLED IN THE TREATMENT OF SYPHILIS. TREATED 50 CASES." Report #2159.
"Using nascent iodine IN PREFERENCE TO K. I. IN LUES." Report #1594.
EYE, EAR, NOSE AND THROAT
THROAT INFECTIONS - Out of 1155 cases decided, 1122 WITH FAVORABLE RESULTS. Report #1559.
"Five to ten drops of nascent iodine put into one ounce of water makes an excellent collyrium (eye lotion). I have used it on my servant girl in a SEVERE INFLAMMATION OF BOTH EYES - of uncertain origin and diagnosis - that had resisted several kinds of treatment during three months. Above mentioned collyrium put into her eyes two drops two or three times a day. It had COMPLETELY CLEARED UP IN ONE WEEK." Report #2180.
"During the past five years I have been trying different drugs to shorten the purulency of a SUPPERATING MIDDLE EAR. Recently I have been trying nascent iodine in a preparation which produces NASCENT IODINE. I used 1/2% in oil. [A special preparation of nascent iodine in oil, made according to the specifications of a leading Nose, Ear and Throat Specialist, is available on request.] The strength not only did not give pain but was distinctly beneficial. A series of cases was subjected to it with cures in a week to two weeks. Tried it with MAXILLARY ANTRITIS cases with striking benefit. Whatever specific action nascent iodine has, antiseptic or cytefacient is not known, but there is a cessation of the discharge and the local protection is increased." EAR, NOSE AND THROAT CLINIC. Report #1741.
"SINUS INFECTION. Nothing seemed to help except nascent iodine, and this is an UNUSUALLY DIFFICULT CASE where everything failed." Report #1953.
"Fine remedy for SINUS TROUBLE. I use a lot of it." Report #1635.
"I used it several times on a CHRONIC SINUS where tonsil had been removed. The sinus is apparently well. I have cured two cases of CHRONIC OTORRHEA with diluted solution." Report #2259.
"WORKED VERY WELL." EYE AND EAR INFIRMARY. Report #1859.
"PHARYNGITIS AND TONSILLITIS cases under observation, fifty-two. In FORTY-SEVEN CASES IMPROVEMENT OCCURRED within three to five days with subsidence of pain, fever and congestion. The solution was employed in swabbing the throat thoroughly." CITY HOSPITAL. Report #1687.
"Found satisfactory in the treatment of SINUS INFECTION, ACUTE AND CHRONIC." Report #2052.
BRONCHITIS AND ASTHMA
"HAD CHRONIC BRONCHITIS FOR OVER SEVEN YEARS. Tried many doctors and remedies, with no success. Took three bottles of nascent iodine. I am now well. NO SIGNS OF OLD TROUBLE SINCE. Recommend it to all my patients. WORTH ALL THAT IS CLAIMED FOR IT." Report #1947.
"BRONCHITIS: 15 CASES TREATED, ALL WITH FAVORABLE RESULTS." Report #1559.
"Had MOST EXCELLENT RESULTS in all the treatment of ASTHMA AND BRONCHITIS." Report #2254.
"Had MOST EXCELLENT RESULTS in all the treatment of ASTHMA AND BRONCHITIS." Report #2254.
"CHRONIC BRONCHITIS case responded nicely after taking nascent iodine." Report #2259.
"Very good success in relieving a case of BRONCHIAL ASTHMA." Report #289.
"Good results in CHRONIC BRONCHITIS." Report #1565.
"Fine for ACUTE AND CHRONIC BRONCHITIS." Report #2064.
"Found satisfactory in the treatment of BRONCHITIS AND ASTHMA." Report #2077.
"Nascent iodine three times daily stopped PERSISTENT COUGH OF LONG STANDING." Report #2165.
ARTHRITIS AND JOINT DISEASES
"We have used nascent iodine and FOUND IT SATISFACTORY IN EVERY WAY." HOSPITAL FOR JOINT DISEASES. Report #124.
"ARTHRITIS: out of 265 cases, 53 CURED, 185 IMPROVED." SAILORS HOSPITAL. Report #1935.
"Tried on ARTHRITIS patient who had right knee and wrist swollen, and very painful on least movement. In three days she could move the knee and wrist a lot better and less pain." Report #2157.
"I have found nascent iodine UNEXCELLED IN THE TREATMENT OF RHEUMATISM, TREATED 50 CASES." Report #2159.
"Nascent iodine has helped me personally - the OLD RHEUMATIC CONDITION gave way to your 'Water Soluble' iodine compound." Report #130.
"Got EXCELLENT RESULTS IN A CASE OF ARTHRITIS of the knee." Report #197.
"Found satisfactory in the treatment of CHRONIC RHEUMATISM." Report #2086.
ACUTE INFECTIONS
Out of 515 cases decided, 483 WITH FAVORABLE RESULTS. Report #1559.
"Severe case of IVY POISONING. Found it to be ALMOST A SPECIFIC." Report #226.
"CASE (1) "Had been in a local hospital for seven months with STREPTOCOCCUS INFECTION. Draining pus from seven incisions. Prescribed nascent iodine. In two months most of the wounds healed. (2) Severe INFECTION OF TOE NAIL, SEPTIC POISONING SET IN. Gave nascent iodine internally. In four days the infection was cleared up. (3) LEUCORRHEA DISCHARGE WHICH HAD RESISTED EVERY FORM OF MEDICINE. Prescribed nascent iodine douches. In two weeks discharge stopped and the female organs resumed their natural position." Report #206.
"I have prescribed nascent iodine in many hundreds of cases as a PREVENTIVE AND PROPHYLACTIC in periods of epidemics with marked benefits. As an abortive in infections it has marked and rapid inhibitory action, proving beyond the least doubt that IT HAS DECIDED INTERNAL ANTISEPTIC OR GERMICIDAL ACTION." Report #1945.
"GIVING IT FIRST PLACE, NOT ONLY IN FIRST AID but think of nothing else when I treat infections. IT IS REALLY WONDERFUL." Report #193.
-------------------------------------------------------------------------------------------------------
IODINE
Health Benefits of Iodine
Cells--Iodine deficiency is associated with impaired Growth.
Ears/Hearing---Hearing impairment (Deafness) may occur as a result of Iodine deficiency.
Immune System---Iodine deficiency may increase the risk of some forms of Cancer and Iodine may help to prevent some types of Cancer:
ùBreast Cancer has been linked to Iodine deficiency.
ùEndometrial Cancer has been linked to Iodine deficiency.
ùOvarian Cancer has been linked to Iodine deficiency.
- Thyroid Cancer - Uterus Cancer
Iodine (consumed orally, applied topically or used as a mouth gargle) may kill many types of Detrimental Bacteria (a 1:20,000 solution of Iodine kills most Bacteria within one minute of contact).
Iodine may kill several forms of Detrimental Fungi.
Metabolism---Iodine may enhance the conversion of Adipose Tissue (body fat) into Energy (when the Thyroid Gland is under-functioning).
Iodine may increase the Basal Metabolic Rate (BMR) (by stimulating the production of Thyroid Hormones).
Iodine is involved in the production of Energy (due to its pro-oxidant properties).
Goiter may occur as a result of Iodine deficiency.
Hypothyroidism (i.e. under-active Thyroid) may occur as a result of Iodine deficiency and persons afflicted with Hypothyroidism may benefit from doses of supplemental Iodine in the vicinity of 1 mg per day:
Caution: Excess Iodine may CAUSE Hypothyroidism.
Iodine may cause weight loss where Obesity is caused by Hypothyroidism.
Iodine is intricately involved with the Thyroid gland (20% of the body's Iodine concentrates in the Thyroid Gland).
Nervous System--Iodine deficiency (prior to and immediately after birth) may be an underlying cause of Amyotrophic Lateral Sclerosis (ALS) - this may occur from Iodine deficiency negatively affecting the development of the dopaminergic system that leads to an increased risk of ALS during later life). references
ùùùIodine deficiency in mothers during Pregnancy may result in Attention Deficit/Hyperactivity Disorder (ADHD) in offspring.
ùùùIodine deficiency has been associated with impaired Intelligence.
ùùIodine deficiency may lead to impaired Learning ability.
Iodine deficiency (prior to and immediately after birth) may be an underlying cause of Multiple Sclerosis (MS) - this occurs from Iodine deficiency negatively affecting the development of the dopaminergic system that leads to an increased risk of Multiple Sclerosis during later life). references
Iodine deficiency (prior to and immediately after birth) may be an underlying cause of Parkinson's Disease - this occurs from Iodine deficiency negatively affecting the development of the dopaminergic system that leads to an increased risk of Parkinson's Disease during later life). references
Oral Health--Iodine may improve the health of the Teeth.
Respiratory System--Iodine (especially 1 ml of the Povidone Iodine form diluted in 20 ml of Water and used as a gargle in the Mouth every three to four hours) may alleviate many cases of Pharyngitis (sore Throat) where the underlying cause of Pharyngitis is a Virus.
Sexual System-Fibrocystic Breast Disease may occur as a result of Iodine deficiency and supplemental Iodine may reverse Fibrocystic Breast Disease where the underlying cause of Fibrocystic Breast Disease is Iodine deficiency. references
Iodine (especially the Potassium Iodide form) may reverse some cases of Ovarian Cysts (according to some doctors). references
Iodine deficiency during Pregnancy may result in lowered Intelligence and increased risk of Attention Deficit/Hyperactivity Disorder (ADHD) in offspring. references
Skin/Hair/Nails-Iodine may alleviate Dry Hair (where Dry Hair is due to an under-active Thyroid (Hypothyroidism)).
Iodine may improve the health of the Nails. Dry Skin may occur as a symptom of Iodine deficiency.
Iodine (tincture applied topically) may alleviate Tinea.
----------------------------------------------------------------------------------------------------------------
GSE= GRAPEFRUIT SEED EXTRACT….IT IS DERIVED FROM THE SEED OF THE GRAPEFRUIT…AND IT CONTAINS BIOFLAVONOIDS, AMINO ACIDS, PHENOLIC COMPOUNDS,TOCOPHEROLS, ABSORBIC ACID, AND DEHYDROASCORBIC ACID. IT HAS ANTIMICROBIAL PROPERTIES AS WELL AS ANTIFUNGAL, ANTIBACTERIAL,ANTI MOLD, ANTI PARASITE, AND A EXTREMELY POWERFUL ANTIOXIDANT,AND A POSSIBLE ANTI CANCER FIGHTER AS WELL.
Acne

Antibiotic/antiseptic, natural

antimicrobial

Athlete's foot

Bronchitis

Candida

Canker sores

CANCER

Chronic fatigue syndrome

Colds

Cold Sores

Cuts

Dandruff

Diaper rash

Diarrhea

Ear infections

Flu

Food poisoning

Fungus Infections

Herpes

Parasites

Periodontal disease

Sore throats

Urinary tract infections

used in treating secondary infections for aids and hiv sufferers

Warts

Wash for veges and fruits

foods of all sorts as well can be cleaned with it
THE POWER OF GSE....IT WAS TESTED WITH OTHER SUBSTANCES THAT WERE KNOWN TO BE EXTREMELY POWERFUL TOWARD MICROBES ...AND IT WAS FOUND TO BE 10 -- 100X'S MORE POWERFUL THEN CHLORINE.....AND 10X'S STRONGER THEN COLLOIDAL SILVER....IT WAS EFFECTIVE EVEN DILUTED TO 10PPM 1/100,000 DILUTIONS.....IT WAS EFFECTIVE AGAINST CANDIDA, STAPHYYLOCOCCUS AUREUS, SALMONELLA TYPHI, STREPTOCOCCUS FAECIUM, AND ECOLI. THIS IS PRETTY IMPRESSIVE...MORE POWERFUL THEN COLLOIDAL SILVER, AND THE BEAUTY OF THIS IS, IT DOES NOT EFFECT THE HEALTHY BACTERIA IN THE INTESTINAL AREA. PERFECT TRAVELING COMPANION WHEN VISITING OTHER COUNTRIES. GSE CAN BE USED FOR CLEANING ANYTHING, CAN BE TAKEN INTERNALLY AS WELL AS APPLIED EXTERNALLY, CAN BE USED WITH OTHER HEALING SUBSTANCES AS WELL SUCH AS ALOE VERA AND OTHER HERBS .
GSE AS A ANTIOXIDANT.....HAS POWERFUL FREE SCAVENGING EFFECT ON FREE RADICALS AS A RESULT OF THE TOCOPHEROLS, CITRIC ACID, AND LIMONOIDS AND ABSORBIC ACID. THE LIMONOIDS WERE FOUND TO HAVE ANTI CANCER CHEMICALS THAT INCREASE THE GLUTHION S TRANSFERASE ( AN ENZYME THAT DETOXIFIES CARCINOGENS) THESE SAME LIMONOIDS HAVE AN ANTI TUMOUR EFFECT.......IN COMBINATION WITH CITRUS FRUITS AND GSE THE SYNERGY COULD BE EFFECTIVE AGAINST CANCER.
USING GSE ....IS RECOMMENDED....ESPECIALLY TODAY IT CAN PROTECT YOU FROM FOODS AND FRUITS COMING FORM OTHER COUNTRIES THAT DO NOT HAVE THE SAME STANDARDS THAT YOU ARE ACCUSTOMED TO.....IT CAN BE USED TO CLEAN AND DISINFECT ANYTHING FROM TOOTH BRUSHES TO COUNTER TOPS...CAN BE TAKEN AS A PREVENTATIVE....CAN BE TAKEN AS A CURATIVE....JUST REMEMBER NEVER TAKE AT FULL STRENGTH...ALWAYS DILUTE IN WATER OR A DRINKING BEVERAGE FOR INTERNAL USES..
TAKE IT WITH YOU WHEN YOU TRAVEL ....IF YOU SHOULD CUT YOUR SELF OR PENETRATE THE SKIN IN ANYWAY YOU CAN APPLY IT ON THE WOUND ( AGAIN REMEMBER TO DILUTE IT)....THE DILUTIONS FOR INTERNAL USES ARE DEPENDING ON THE CIRCUMSTANCES BUT A GOOD START WOULD BE 2 DROPS TO A 6 OUNCE BEVERAGE AND GO UP FROM THERE ..IF APPLYING EXTERNALLY YOU MIGHT WANT TO USE MORE, AGAIN DEPENDING ON THE CIRCUMSTANCES, .....A GOOD COMBO I USE IS WITH 2 OUNCES OF ALOE, 2 OUNCES OF ACV, 8 DROPS GSE, 2 GRAMS OF VITAMIN C, 2 OUNCES OF EITHER A WINE OR A BRANDY, DILUTED WITH WATER, MIXED THOROUGHLY AND THEN DRUNK. I USE THIS AS A ANTIOXIDANT TONIC FOR THE BLOOD, AND A FREE RADICAL SCAVENGING ESPECIALLY AFTER A MEAL....BETTER SAFE THEN SORRY.
------------------------------------------------------------------------------------------------
Bicarbonate of soda or baking soda has many different uses in the household. Although much more expensive products have been developed over the years to do the same jobs, baking soda can work for you just as well, if not better. Use it in the following ways:
1. To make your own baking powder, stir and sift together 2 parts of Cream of Tartar to 1 part baking soda and 1 part cornstarch.
2. Be sure to keep an extra box of baking soda by your stove in case of grease or electrical fire. Scatter the powder by the handful to safely put it out.
3. Keep a container of baking soda in your garage as well as in your car to put out a fire. It won't damage anything it touches.
4. Baking soda will also put out fires in clothing, fuel, wood, upholstery and rugs.
5. Clean vegetables and fruit with baking soda. Sprinkle in water, soak and rise the produce.
6. Wash garbage cans with baking soda.
7. Soak and wash diapers with baking soda.
8. Oil and grease - stained clothing washes out better with soda added to the washing water.
9. Clean your fridge and freezer with dry soda sprinkled on a damp cloth. rinse with clear water.
10. Deodorize your fridge and freezer by putting in an open container of baking soda to absorb odors. Stir and turn over the soda from time to time. Replace every 2 months.
11. Soda absorbs kitty litter odors. Cover the bottom of the kitty box with 1 part soda; then add a layer of 3 parts kitty litter on top.
12. Always add 1/2 cup soda to your washing machine load.
13. Clean combs and brushes in a soda solution.
14. Wash food and drink containers with soda and water.
15. Wash marble-topped furniture with a solution of 3 tablespoons of soda in 1 quart of warm water. Let stand awhile, then rinse.
16. Clean formica counter tops with baking soda on a damp sponge.
17. Wash out thermos bottles and cooling containers with soda and water to get rid of stale smells.
18. To remove stubborn stains from marble, formica or plastic surfaces, scour with a paste of soda and water.
19. Wash glass or stainless steel coffee pots (but not aluminum) in a soda solution ( 3 tbsp. soda to 1 quart water).
20. Run you coffee maker through its cycle with a soda solution. Rinse.
21. Give baby bottles a good cleaning with soda and hot water.
22. Sprinkle soda on barbecue grills, let soak, then rinse off.
23. Sprinkle soda on greasy garage floor. Let stand, scrub and rinse.
24. Polish silverware with dry soda on a damp cloth. Rub, rinse and dry.
25. For silver pieces without raised patterns or cemented-on handles: place the silver on aluminum foil in an enamel pot. Add boiling water and 4 tbsp. baking soda. Let stand, rinse and dry.
26. Reduce odor build-up in your dishwasher by sprinkling some soda on the bottom.
27. Run your dishwasher through its cycle with soda in it instead of soap to give it a good cleaning.
28. To remove burned-on food from a pan: let the pan soak in soda and water for 10 minutes before washing. Or scrub the pot with dry soda and a moist scouring pad.
29. For a badly-burned pan with a thick layer of burned-on food: pour a thick layer of soda directly onto the bottom of the pan, then sprinkle on just enough water so as to moisten the soda. Leave the pot overnight, then scrub it clean next day.
30. Rub stainless steel and chrome with a moist cloth and dry baking soda to shine it up. Rinse and dry. On stainless steel, scrub in the direction of the grain.
31. Clean plastic, porcelain and glass with dry soda on a damp cloth. Rinse and dry.
32. Remove that bad smell from ashtrays with soda and water.
33. Sprinkle a bit of dry soda in your ashtrays to prevent smoldering and reduce odor.
34. Clean your bathroom with dry soda on a moist sponge - sink, tub, tiles, shower stall, etc.
35. Keep your drains clean and free-flowing by putting 4 tablespoons of soda in them each week. Flush the soda down with hot water.
36. Soak your shower curtains in water and soda to clean them.
37. To remove strong odors from your hands, wet your hands and rub them hard with soda, then rinse.
38. Sprinkle baking soda on your wet toothbrush and brush your teeth and dentures with it.
39. Sprinkle soda in tennis shoes, socks, boots and slippers to eliminate odor.
40. Add 1/2 cups or more of baking soda to your bath water to soften your skin.
41. Putting 2 tbsp. of baking soda in your baby's bath water will help relieve diaper rash irritations.
42. Apply soda directly to insect bites, rashes and poison ivy to relieve discomfort. Make a paste with water.
43. Take a soda bath to relieve general skin irritations such as measles and chicken pox.
44. Take 1/2 teaspoon of baking soda in 1/2 glass of water to relieve acid indigestion or heartburn.
45. Gargle with 1/2 tsp. baking soda in 1/2 glass of water. Freshens and cleans your mouth.
46. Used as a mouthwash, baking soda will also relieve canker sore pain.
47. To relieve sunburn: use a paste of baking soda and water.
48. Bug bites: use a poultice of baking soda and vinegar.
49. Bee sting: use a poultice of baking soda and water.
50. Windburns: moisten some baking soda and apply directly.
51. Making Play Clay with baking soda: combine 1 1/4 cups water, 2 cups soda, 1 cup cornstarch.
52. Use soda as an underarm deodorant.
53. If your baby spits up on his shirt after feeding, moisten a cloth, dip it in baking soda and dab at the dribbled shirt. The odor will go away.
54. When scalding a chicken, add 1 tsp. of soda to the boiling water. The feathers will come off easier and flesh will be clean and white.
55. Repel rain from windshield. Put gobs of baking soda on a dampened cloth and wipe windows inside and out.
56. Add to water to soak dried beans to make them more digestible.
57. Add to water to remove the "gamey" taste from wild game.
58. Use to sweeten sour dishcloths.
59. Use dry with a small brush to rub canvas handbags clean.
60. Use to remove melted plastic bread wrapper from toaster. Dampen cloth and make a mild abrasive with baking soda.
---
Author: Harry Godwin -Date: 1/15/1999

` The Benefits of Baking Soda
Health needs
* Baking soda as a deodorant: Mix a cup of baking soda and 2 T. of cornstarch (to keep baking soda from clumping) and put it in a plastic container with a short-handled blush brush. Then after your shower you just brush on your deodorant. Since you're still a little moist, it doesn't have a problem sticking.

* Make a cream deodorant by mixing 2 tablespoons baking soda, 2 tablespoons of petroleum jelly and 2 tablespoons talcum or baby powder. Heat in a double boiler or over very low heat, stirring constantly until it becomes smooth and creamy. Store in a container with tight lid. Another idea about using it as a deodorant: mix equal parts baking soda and cornstarch, then add water until it can be poured into a mold. After it dries you'll have a ball of deodorant that you can moisten and apply. Be careful though, because baking soda IS caustic, and if you apply it to raw or tender skin (i.e. after shaving your armpits) it will burn.

* Toothpaste - its a mildly abrasive tooth cleaner and mouthwash in one. ('Dentist approved') Add it to your tooth paste so it won't taste too bad. Put the toothpaste on brush then simply sprinkle on top.

* Use gently as an ex foliating facial scrub. Add a little baking soda to your facial cleanser instead of using facial scrubs. The little 'grains' are round and tiny, so are very gentle. Mix with oatmeal in your blender and it makes a marvelous facial scrub.

* Soothe bee stings, and other insect bites by spreading a paste of baking soda and vinegar on it

* Use in bath water to relieve irritated skin. (Good for baby, too)

* Anti-acid, mix 1/2 teaspoon in about 4 ounces of water, and drink all at one time. It will cause you to 'burp', as it neutralizes stomach acid the same way it does other acids.

* Put sunburned kids (or yourself) in a cool (not cold) baking soda bath for half an hour. This also works well for chicken pox and mosquito bites.

* Use it to relieve the itch from poison ivy by making a paste with water and spreading it on the affected area and letting it dry. This also promotes healing by drawing out the poison.

* In your hand, mix hair shampoo with a small amount of baking soda. Shampooing with this mixture easily removes old and heavy hair spray/spritz, etc., residue. If you mix baking soda and hair conditioner in your hand and only condition the ends of your hair it will give your hair more volume, body, and health.

* From another reader: When my son was a baby he got heat rash on his little face - my doctor told me to sprinkle baking soda on his sheets because it would keep him from lying in his drool - worked!!
From the same reader: The doctor also told me it was better than baby powder to use on baby's - keeps them drier and cuts out any sour smells from burps

* It's said that if you put a small amount of baking soda in a 8 oz. glass of water and drink it, it will clean out your kidneys. (Note: Be aware that if your diet is salt restricted, you should not use baking soda for any internal reason, other than normal cooking.)

* Mix a teaspoon of baking soda and a teaspoon of epsom salt in a glass of water to alkalinize your entire body and clean blood stream.

* (check with your Optometrist first) For daily wear contacts that have protein buildup that enzyme cleaners don't take care of, make a wet paste of baking soda and saline solution. Clean lenses in your hand with this paste, then follow your regular lens care routine. The mild abrasive will remove the deposits without harming the lenses, and they will feel like new.

* From another reader: My two year old ran through a huge Fire Ant nest, ants covered her feet. Both feet turned bright red, I grabbed a bowl of water and box of soda, we soaked her feet in it for a while, you couldn't tell she had ever been stung.

* Apply baking soda and water paste to jellyfish or sea nettle stings to remove the burn.

* Use Baking Soda if your hair is oily and you don't have time to wash it. Sprinkle a little on your hair, comb it through and do a quick blow-dry and it works perfectly! It is great if you are in a hurry.

* If your hair turns green from chlorine in swimming pools, just shampoo as usual but add 1/4 cup baking soda to your shampoo.

* To relieve an upset stomach put a pinch of baking soda and a pinch of salt into a cup of mint tea. It's not the best tasting thing in the world but it will ease and relieve an upset stomach.

* It works great to defeat feminine odor problems. Just sprinkle a bit on a panty liner and wear as usual.

* From another reader: I learned this from a make-up artist when I suffered from bad acne. For boils and large pimples make a paste out of baking soda and water. Pack it on the infected spot and it works to draw the infection.

* for minor burns (1st degree burns) from ironing or from your oven while baking. Take baking soda and water make a thick paste and apply to the burn; leave on until it dries. It takes the pain away.

* Another excellent use for baking soda is for mouth ulcers and cold sores. Simply mix a teaspoon of baking soda with 100mls of water and use as a gargle. For cold sores use the same solution however dab directly onto the cold sore using a cotton bud. Do this at least twice a day.

* Sprinkle a small amount of Baking Soda onto palm, add a little water, and wash face. Leaves the skin feeling as though you had used a moisturizer. Test the difference by only washing one side of face, rinse, towel dry... then check the difference in skin softness.

* From another reader: I've always had a really hard time getting a close shave. I've found that using a bit of baking soda mixed with water and scrubbing my face immediately before shaving helps remove oil from whiskers, making it easier for the razor to 'grab' them. It also works well to leave the soda on the face and apply shaving cream on top (although if you take your time shaving, it may start to sting a little before you finish).

* Use baking soda to remove splinters. Make a paste of baking soda and water, and place the paste on a Band-Aid. Apply the Band-Aid to the affected area and leave for about 24 h. When you remove the Band-Aid, the splinter will be sticking out above the skin and can be pulled out easily. From another reader: I once got a shard of glass in my toe that was so deeply embedded that I couldn't even see it. It took three days and three changes of the baking soda Band-Aid, but it came out. I was amazed to see that the shard was about 1 cm long!

* If you have very oily skin. Mix Noxzema and a little Baking Soda. Mix it together so that it is evenly distributed and place it on your face. Let it dry and it makes your skin feel fabulous--while on your face and after you wash it off. It takes out the oil and makes your skin look wonderful!

* The paste made from baking soda and a little water also works nicely applied to problem areas such as rosacea and viral or herpes-related pus modules (but do not scrub; the damaged skin is too sensitive for even baking soda's gentle abrasion); it helps dry out the pus much better than any expensive medication and feels gentler.

* Baking soda paste, when used as a scrub, also seems to help nail fungus for sweeter feet. From another reader: I had this problem and was told to soak my feet in a solution of Clorox and water. I found out baking soda works better anyway; I skip the Clorox altogether and my feet feel much better for it.
-----------------------------------------------------------------------------------------------------------------------
Combatting radiation poisoning tips:
Chelating (detoxifying) excess ionizing radiation & destructive radioactivity from your body and treating radiation burns naturally
by Ulla, designer of Healing Cancer Naturally © 2006 & 2007
Copyright Notice
If you have submitted your body to ionizing radiation either for medical diagnostic purposes (fluoroscopy/mammography/other medical x-ray exams) or in the course of radiotherapy treatment, or if you are otherwise concerned by excessive radiation exposure, overload or poisoning (such as living near a nuclear reactor facility, working with diagnostic radiological equipment/in the nuclear processing industries/uranium mining/uranium or plutonium processing), or if you have been exposed to radioactive particles or higher ionizing radiation doses stemming from other sources such as depleted uranium (DU), testing of atomic weapons, frequent flights in higher altitudes etc., here are a number of tips and suggested remedies how to naturally help your body excrete damaging radioactive elements (e.g. strontium and radioactive iodine) or detoxify (or scavenge) their noxious byproducts such as free radicals as well as deal with radiation burns by using dietary, nutritional, herbal and other naturopathic approaches and modalities. Note: Healing Cancer Naturally does not endorse conventional cancer and tumor treatment by radiation therapy (radiotherapy/X-rays).
In addition to the tips provided on this page, www.radiationdetox.com sells what looks like a well-researched ebook manual "How to Help Heal Your Body of Radiation Damage and Detox Away Ingested Radioactive Dusts" for $12. You can even download it for free. As with all such generous altruistic ventures, you are encouraged to support the author. So if you are interested in reading this guide and comfortably able to, I would suggest paying for this book rather than just taking it.
Macrobiotic diet against radiation sickness
Barbara Brennan writes in her classic Light Emerging, "If you are having any kind of radiation treatments, consider going macrobiotic. According to Michio and Aveline Kushi, macrobiotics is very effective in curing radiation sickness. In his book Macrobiotic Diet, Michio Kushi states: 'At the time of the atomic bombing of Nagasaki in 1945, Tatsuichiro Akizuki, M.D., was director of the Department of Internal Medicine at St. Francis Hospital in Nagasaki. Most patients in the hospital, located one mile from the center of the blast, survived the initial effects of the bomb, but soon after came down with symptoms of radiation sickness from the radioactivity that had been released. Dr. Akizuki fed his staff and patients a strict macrobiotic diet of brown rice, miso* and tamari soy sauce soup, wakame and other sea vegetables , Hokkaido pumpkin, and sea salt and prohibited the consumption of sugar and sweets. As a result, he saved everyone in his hospital, while many other survivors in the city perished from radiation sickness.'"

Compare On Macrobiotics, Seaweed for important hints re purchasing quality seaweed and Modifilan.
Additional note by Healing Cancer Naturally: If you follow Dr. Johanna Budwig's healing diet & protocol (which reportedly has also helped heal heavily irradiated (and "chemotherapied") cancer patients formerly considered terminal and written off as beyond hope, see Budwig Testimonials), I would advise integrating the above-listed food items featuring prominently in the macrobiotic diet, such as seaweed, organic brown rice, miso soup etc. while leaving out or strongly curtailing honey and sweet fruit which are not permitted or heavily restricted in macrobiotics. Make sure to use truly organically grown foods: whole-grain rice is particularly laden with pesticide and similar toxic residues.
Baking soda (sodium bicarbonate) baths (testimonial)
"If you were near Chernobyl or if you had an X-rays or radiation treatments for cancer, my radionics practitioner said that you can soak your body in baking soda baths to help pull out the radiation from your body. If you look all over the web, there is talk about patients who have had mouth cancer who were given radiation treatments to get rid of the cancer, and then told to gargle with baking soda mixed in water."
Tip: If you look for online sellers of baking soda, you might pay a fraction for it as compared to buying in a store or pharmacy as long as you buy larger amounts (which you will need if you plan on bathing regularly). A friend bought it very cheaply at Ebay but there are bound to be similar venues where online merchants offer inexpensive baking soda.
Baking soda (sodium bicarbonate) rinses
"The most effective measure to treat RT-induced mucositis in patients with head and neck cancer is frequent oral rinsing with a sodium bicarbonate rinse, to reduce the amount of oral microbial flora." (Oncol Nurs Forum. 2002 Aug;29[7]:1063-80. A research review of the current treatments for radiation-induced oral mucositis in patients with head and neck cancer. Shih A, Miaskowski C, Dodd MJ, Stotts NA, MacPhail)
Baking soda (sodium bicarbonate) plus sea salt baths
Similarly to the above, Barbara Brennan recommends in her classic Light Emerging to take 20-minute baking soda cum sea salt baths (mixing half a pound of salt and half a pound of baking soda) to drain the body of DOR (deadly orgone energy as described by Dr. Wilhelm Reich) etc. Since such baths are "energy draining", she advises to be careful when getting up from them (circulation) and lie naked in the sun afterwards to recharge one's battery. I would add the salt when the bathtub is somewhat filled already to avoid possible damage to any metal parts.
Compare Sodium Bicarbonate Cancer Treatment: Treating Carcinomas & Destroying Tumors with Baking Soda: Is Cancer "Just a Fungus"?
Epsom salt
Epsom salts are a cheap white powder made of crystals of hydrated magnesium sulfate (chemical formula MgSO4 7H2O) which is used as a purgative etc. Any pharmacy or drug store should carry it. Use in baths. Epsom salts baths were part of this "terminal" colon cancer victor's protocol.
Cysteine hydrochloride
Dr. Donsbach writes: "An amino acid, cysteine protects against the damage of radiation by terminating the free radicals produced by ionizing radiation." Cysteine, together with methionine, cystine, and their derivatives, is numbered among the "sulphurated amino acids" due to the fact that these amino acids contain sulfur in addition to carbon, hydrogen, nitrogen and oxygen. Sulfurated amino acids are amply present in Dr. Johanna Budwig's healing diet & protocol. (Note for cancer patients on Dr. Budwig's Protocol: conceivably, taking isolated cysteine hydrochloride [versus taking it in its natural complex with other nutrients as occurring in organic foods] may not be compatible with the Budwig Diet which insists on shunning most man-made supplements.)
Calendula officinalis: topical treatment of radiation burn scars
For skin irritations and severe burns
I have read that dried calendula flowers available from herbal and health stores or similar outlets as well as from the Internet make an excellent "tea" (to be applied topically) for severe burns and many skin outbreaks (get organic quality calendula if possible). While Weleda makes a Calendula Baby Cream, made with sweet almond oil, lanolin, beeswax, biodynamic calendula officinalis flower extract, perfume from natural essential oils and other ingredients, this may be less effective than this much less expensive herbal calendula tea:
Pour a cup of boiling water onto 1-2 teaspoonsful of the florets and leave to infuse for 10-15 minutes (other sources may state different infusion practices and times). Use externally as a lotion or ointment (also recommended for cuts, bruises, diaper rash, sore nipples, other burns & scalds). Let dry after application. Completely safe and apparently non-staining. Can also be taken as tea.
[Liquid Calendula for sale apparently is preserved with alcohol.]
Echinacea for radiation burns (testimonial)
"A friend of mine with stage 4 cancer used echinacea (probably standard dosage) which had been quietly suggested by her radiologist - and after whole body maximum lifetime dose radiation, never developed the radiation burns which seem to be so common. No lobster look. Might be worth looking into."
Aloe vera plant gel for radiation burns
Reportedly, in 1959 the FDA "concluded from studies conducted by the Atomic Energy Commission at the radiation burn center at Los Alamos Laboratories in New Mexico that aloe gel did have a healing effect on skin tissue". Suggestion: Use the fresh gel found inside the leaves - for instance cut the leaf lenghtwise and apply it on the burn with the gel side facing the skin. Compare Aloe Vera - the medicine plant.
Epi-soothe cream for burns etc. (testimonial)
"I've been using Epi-soothe cream and it works wonderfully for rashes, burns, open sores etc.!" See azherbals.com/episoothe.php .
Kombucha tea (testimonial)
"I took kombucha all the way through my radiation (right over the stomach) and my doctor told me I was the only patient he'd had that never had nausea after being radiated in that area; it's wonderful for your stomach and intestines. It's much more potent and MUCH cheaper if you make it yourself. You just need a culture to start with. I make about 2 gallons at a time. It comes out to about 10 cents per bottle compared to $2-$3 in the stores."
Kombucha is a fermented or brewed beverage which is cultured for a number of days. Combined with tea, it contains active enzymes, probiotics (lactobacillus bacterium), amino acids, antioxidants, polyphenols and saccharomyces boulardi. Apparently very powerful with constipation (such as drinking half a glass 15 minutes before breakfast, with dosis increased as you get used to it.
Two kombucha brewing tips
Use green tea in your kombucha brew:
Apparently green tea contains tumor growth inhibiting factors (a polyphenol named EGCG) as well as other polyphenols (such as flavonoids) reputed to lower cholesterol, counteract free radicals, exhibit natural antibiotic characteristics or prevent blood clotting. Other ingredients include vitamin C, carotene, fluoride, zinc, selenium, manganese, potassium, niacin & folic acid.
Minimize or eradicate sugar:
The consumption of processed or refined sugar has been shown to be a risk factor in a number of health complaints including cancer. "Sugar is required in Kombucha to provide food for the yeast resident in the culture. Research and experimentation has shown that the best type of sugar to use is ordinary granulated white sugar, i.e. sucrose. During fermentation the sucrose is broken down to its constituent parts, the simple sugars - glucose and fructose. Glucose is responsible for the formation of most of the organic acids with the exception of acetic acid, which derives from fructose. Glucose, which constitutes about 70% of sucrose, ferments far quicker than fructose and it is the latter which provides the residual sweetness in Kombucha.
If you prefer less sweetness in your Kombucha you can either a) extend the fermentation period by a few days, thus further acidifying the brew, or b) replace some of the sucrose with glucose (dextrose monohydrate), often found in home brewing shops described as brewing sugar. A 50/50 mix is a good start and will produce a beverage high in organic acids with minimal sweetness in a short time, 6 to 8 days. You will probably find the perfect mix by trial and error."
So it seems to make sure there is no processed sugar left in your kombucha, it would be advisable to let it ferment as long as possible or reasonable to make sure all the sugar has been consumed by the yeasts.
Above Kombucha tips have been adapted or copied verbatim from aurorashopping.com/info/kombucha3.php where you'll find detailed preparation instructions and other kombucha information.

Dr. Johanna Budwig's health diet & protocol
& side effects from radiation treatments
Dr. Budwig expressly forbade cancer patients who followed her diet to treat their cancer, to concurrently use radiation and/or other cytostatic treatments (chemotherapy) arguing that any cytostatic treatments directly counteracted the "cytodynamic" effect of her diet, i.e. negated the effectiveness of the protocol (compare Budwig diet: what to avoid). Interestingly, Healing Cancer Naturally has come accross two reports where cancer patients did combine the Budwig Protocol with radiation treatments. Both reported that they did not have any side effects (or almost so) that the other patients were experiencing such as infections, pain, urination problems, etc. They attributed this to the Budwig protocol helping them go through the radiation treatments without a problem. So, similar to what I've occasionally seen reported from supplementation, the protocol might enhance the ability of one's system to alleviate some of the negative side effects associated with radiation by strengthening the body's resiliency and natural defenses. Compare High-dose vitamin C and chemotherapy/radiation side effects.
Calcium Bentonite Clay
Great (and possibly accurate) claims are being made for Calcium Bentonite Clay as a general detoxifier incl. as a very effective ionizing radiation chelator, to be used both internally and externally (in baths etc.): "You have Calcium Bentonite Clay as your ally. By using Calcium Bentonite Clay as a lifestyle practice, as described in the book Living Clay, [Nature's Own Miracle Cure, by Perry A. Smith], you will ... protect your body from the daily bombardment of radiation.... [R]adioactive material is of a positive charged ion. Calcium Bentonite Clay is a negative charged ion. Simply put, Calcium Bentonite Clay adsorbs and absorbs positive charged ions and you wash them off or pass them through your body. (quoted from survivingadirtybombattack.com/Download/Surviving%20A%20Dirty%20Bomb%20Atta ck.pdf).
One variety of calcium bentonite clay is considered the purest and best (i.e. most effective) available. The price is high but varies greatly among providers (I've seen the cheapest offer so far at ebay at 20 pounds for 60US$).
Algae: Chlorella & Spirulina
Chlorella ... touted as the perfect whole food ... has been found to improve the immune system, ... detoxify the body ... protect against radiation. (from the Vitamin Bible by Earl Mindell)--"In Chernobyl ... spirulina was used to help save many children from radiation poisoning. By taking 5 grams of spirulina a day for 45 days, the Institute of Radiation Medicine in Minsk even proved that children on this protocol experienced enhanced immune systems, T-cell counts and reduced radioactivity. Israeli scientists have since treated Chernobyl children with doses of natural beta carotene from Dunaliella algae and proved that it helped normalize their blood chemistry. Chlorella algae, a known immune system builder and heavy metal detoxifier, has also shown radioprotective effects. Because they bind heavy metals, algae should therefore be consumed after exposure to any type of radioactive contamination." (from radiationdetox.com)--Note that chlorella and spirulina are rather expensive.
Vitamin C
Vitamin C (ascorbic acid) in high or mega-doses reportedly "alleviates most of the horrible side effects of radiation therapy" and is also an effective help with chemotherapy treatment. More
Modifilan, a concentrated brown seaweed extract and
reportedly a potent radioactive elements chelator
Excerpted from modifilan.com:

MODIFILAN was developed in Russia by a group of scientists who worked in the State Rehabilitation Institute, where victims of the Chernobyl nuclear catastrophe underwent treatment. The healing qualities of seaweed had been known for centuries [compare The importance of minerals and trace elements], so the Russian government instructed scientists to find an effective and powerful remedy for the radiation poisoning of that particular population. After trying out various forms of algae, one type yielded the best scientific data for this purpose. It was the brown seaweed known as Laminaria japonica, which grows wild in the northern Pacific Ocean off the coast of uninhabited islands far to the east of Russia, known as the Kurils.

One of the main qualities of Laminaria is its high content of sodium alginates, which are enhanced by the extraction process used to produce MODIFILAN. Alginates are the most effective organic elements that enable the human body to get rid of heavy metals and toxins. Not all "algae" have alginates; blue or green algae do not. According to scientific testing, only this brown seaweed does! The unique methods of extraction, as well as the quality of this seaweed, are key. MODIFILAN has about 50% of the highest quality alginates.

The low-temperature processing of MODIFILAN causes a sloughing off of the heavy outer fibers of the seaweed, while retaining the essential properties of the plant. This process further enhances its bioavailability, making the Laminaria more digestible. Forty pounds of raw Laminaria are required to make one pound of MODIFILAN. Eating 8 capsules of extract a day provides the same amount of good, organic micro- and macro-elements contained in an entire plate of this nutrient-rich seaweed.
And, it is not cooked. The oldest Japanese recipes of preparing seaweed tell us to eat seaweed raw, rather than cooked. Modern science affirms that an anti-cancer substance called Fucoidan, as well as beneficial polysaccharides, will break down if the seaweed is cooked. This was determined when studies were performed on the Japanese island of Okinawa, known for its lowest cancer death rate in Japan.

The Center for Preventive Medicine had 332 subjects in their study. For six months, 158 of the 332 subjects took Modifilan every day. After this time, those who had taken Modifilan had:

a. Significant shrinking of the lymph glands which had been enlarged
b. Improved digestive systems
c. Decrease in the incidence of bronchitis by 29.5%
d. No side effects

The Institute of Immunology carried out research on volunteers from the Chernobyl region, who were exposed to radiation and heavy metal poisoning.
The results of this research showed:
a. Modifilan is safe to use; is nontoxic and nonallergenic
b. Modifilan is very effective in preventing the absorption of and
promoting the excretion of radioactive elements (e.g.
strontium and radioactive iodine)

Some volunteers began growing back their hair which had fallen out due to exposure to radioactive elements.
Results of the research at Biophysical Institute are:

a. Modifilan is effective in preventing the absorption of and in
promoting the excretion of radioactive elements (e.g.
strontium, cesium, and radioactive iodine)
b. Modifilan works to protect the thyroid glands by decreasing
the accumulation of radioactive iodine. As a result of this
research, Modifilan was recommended both as a healing
and preventive food supplement.

The State Technical Medical Center concluded upon completion of their research that Modifilan is:

a. A safe food supplement
b. Recommended to increase lipid metabolism
c. Recommended to improve the function of the immune system
d. Safe to use and has no harmful effects on any bodily functions
or organs

At the Cardiovascular Center at the Sakhalin Hospital, patients were given up to ten grams of Modifilan every day for three months. The results showed:

a. Decrease of cholesterol by 26.5%
b. Decrease of B-lipoproteins by 25.1%
c. Decrease of triglycerides by 32.1%

No negative reactions were found in the kidneys, the liver and other organs. No side effects were found."
Since Modifilan is a commercial product, the usual "caveat emptor" is likely to apply. It may be as effective (or perhaps more effective) and a lot cheaper to buy and consume the raw brown Laminaria seaweed itself.
Enzyme Therapy
"Enzymes substantially reduce the occurrence of metastases and the recurrence of cancer. They make malignant tissues more sensitive to radiation, and at the same time, reduce pain and other side effects of radiation. When used in conjunction with surgery, they reduce postoperative pain and hemorrhage." (excerpted from alkalizeforhealth.net/cancerpain.htm)
Compare Biopsies can spread cancer.
Homeopathics
Do a search for anti-radiation homeopathic remedies, "homeopathic remedy antagonists" etc. (there are both "drainage" and opposing formulas) that are said to work to remedy the harmful effects of ionizing and other radiation (radium, uranium, plutonium).

Technology's Curse -Diet for the Atomic Age
Technology's Curse: Diet for the Atomic Age is one of the first books to examine this crucial problem and to offer a rational course of action in dealing with low level radioactive pollution. Based upon years of research, the author has collected the medical and scientific data clearly showing that some foods have protective properties which can safeguard us from the effects of this silent threat. The author presents the theories as to how and why these foods and food supplements stave off the effects of radiation and suggests dietary enhancements to maximize certain foods' protective powers.

Containing the most up-to-date information drawn from research studies, documented journal articles, and interviews with leading scientific experts.
"... dealing with the subject of low level radiation exposures ... the best book ... I have read. It describes the background radiations we are exposed to in daily life. It also describes what can be done to avoid the dangerous effects of long term exposure to higher than normal levels of radiation. The book describes foods which help eliminate radioactive toxins that concentrate in the body and also describes foods to avoid." (from a reader's comment)

Biological, Chemical, and Nuclear Warfare - Protecting Yourself and Your Loved Ones: The Power of Digital Medicine
by Savely Yurkovsky (Author), William A. Tiller (Foreword)
"... a remarkable and timely book… showing us relatively simple pathways to protect ourselves ..." (William A. Tiller, Professor Emeritus of Materials Science at Stanford University, the foremost authority in the world in the emerging paradigm-breaking field – one of interface of biology and physics)
"... Recipe for Survival in a world where biological, chemical and nuclear exposure is a real threat. His use of Digital Homeopathy is essential for anyone who truly wants to improve their health and the health of their families from our most common illnesses. ... This book delivers more than the title promises. Yes, it does contain detailed, concise, and complete instructions that a layperson (or even a physician) could follow to augment his chance of survival in the event of a biological, chemical, or nuclear attack. ...The bonus is a history of homeopathy, the scientific evidence for its validity... Sage lifestyle, health, and environmental advice is also presented, all thoroughly researched and referenced. Highly recommended! (from readers' comments)

-----------------------------------------------------------------------------------------------------------------
Cold Distilling Wine---taking Wine and freezing it then adding this to a a salad spinner --adding a handkerchief inside then adding the ice wine into the salad spinner --folding the handkerchief over the ice seal the top and spin this---and what you will have is a ice in the handkerchief and the brandy in the outer end
-----------------------------------------------------------------------------------------------------------------
Utilizing seeds like sesame seed or almonds ---blending a tablespoon or 1-2 ounces in water and xanthium gum start of by adding all of this in a blender then add water about 1.4-1/2 cup to start this and allow everything to puree--it will gelatinize initially, then slowly add water as you do this this will then smooth out and continue this til you reach near the top of the blender ( Do not go all the way to the top or it will over flow just go about an inch below the lid--
-----------------------------------------------------------------------------------------------------------------
APPLE/ BEET/PEPPERMINT Sauce---Adding 2 apples 1 beet and Peppermint water blend til mushed and consume ---will assist in colon repair and regulating---will assist in the maintaining the immune system--aid in digestion and elimination
----------------------------------------------------------------------------------------------------------------
Making Butter--Adding 1/2 litre of cream ( 33% in Calgary ) in a Vitamix--and set the mixer on low--at the same time using a chop stick to stir counter clock wise while this is going on-taking precautions as not to go to low to hit the blade--adding tumeric or an essential oil in the beginning before wew start the blending ( optional) in about 10 minutes we had Butter
------------------------------------------------------------------------------------------------------------------
Making Lugols Iodine--Take 20 oz of water Add 88grams of Potassium iodide- and 44 grams of iodide mix until dissolved--you made the lugols-
------------------------------------------------------------------------------------------------------------------
Making a Alkalizer--Taking Baking Soda -1/4 tsp-2 oz of water-magnesium 200mg cap opened and added to the water--Vitamin C 3 grams--Potassium citrate--200mgs-1 drop of lugols iodine --and citric acid 1/4 tsp mix all the ingredients --do the baking soda last--pre mix the minerals and the vitamin C allowing the citric acid to break down the minerals then add the baking soda and stir --soon as there is a fizz then drink---will feel almost instant relief of pain and see that the muscles will be more relaxed--may induce bowel freedom as well.
-------------------------------------------------------------------------------------------------------------------------------------
Using Essential Oils on food--we took the essential oil of orange and added one drop to a breaded snack--and then was show hw to apply this to other foods as well and how it was safe--
------------------------------------------------------------------------------------------------------------------
Open questions on varying topics from Vitamin D overloading to the Negative impact of Fish Oils-- to the varying deceptions going on in the health food industry as well as the food industry--as well questions on health issues and what to do
------------------------------------------------------------------------------------------------------------------